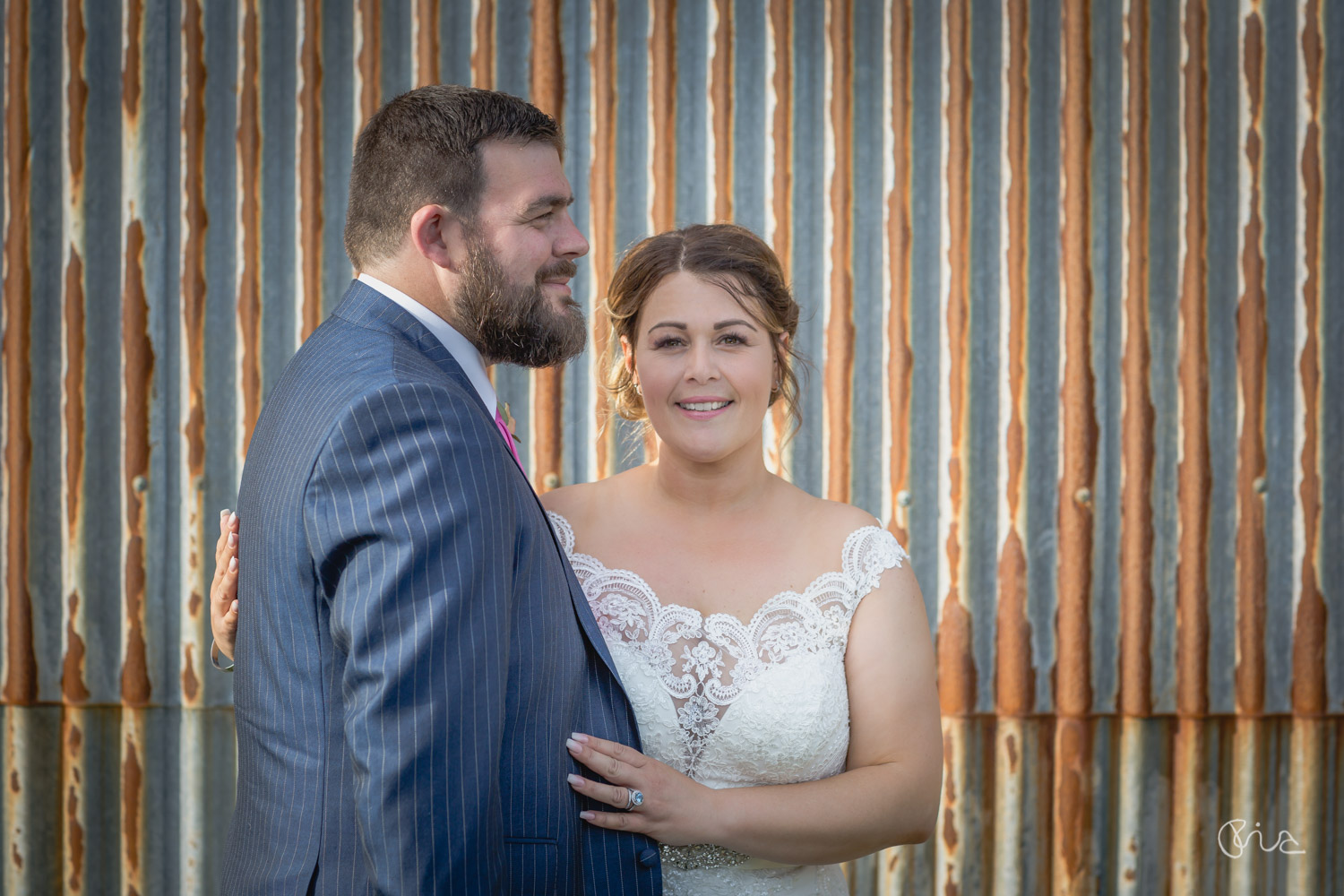 Sunny Peelings Manor Barns wedding
Chloe and Will could not have picked a better venue for their wedding. Peelings Manor Barns is full of charm and character.  Just like them 🙂 And a perfect fit for a sunny celebration of love. Also it has the added bonus of being on my door step! This charming and rustic venue gave Chloe a blank canvas to style their wedding exactly how they wanted it. The result was excellent and the attention to details was picture perfect. A handsome and happy couple in a beautiful setting. What more can a wedding photographer ask for.
Furthermore the 'Manor of Peelings' has historical significance and is mentioned in the Domesday Book at the time of William The Conqueror in 1085.
The celebration
We were greeted with glorious sunshine on the day. Guests were sitting on hay stacks and it set the scene for the blessing and drinks reception. The traditional flint barn hosted the sumptuous wedding breakfast. My favourite images of the bride and groom were taken by the corrugated barn door. I love the contrast of the blue rusting metal alongside the bride and groom looking imaculate. Chloe and Will, it was a delight to be at your wedding. May the happiness and laughter you shared on the day always be a huge part of your new lives together. I hope you enjoy my photos. Love X
I leave you with a section of Will's speak who quoted Charles Darwin. The Victorian evolutionist in 1838 took a scientific approach when considering proposing to his then girlfriend. So here it is: The pros and cons list of getting married:
"Lose the freedom to go where one liked
Lose the conversation of clever men at clubs
Be forced to visit relatives and bend in every trifle
The expense of anxiety of children
Perhaps quarrlling
Cannot read in the evening
Less money for books etc
Fatness and idleness"
"For" list:
"Constant companion
Object to be beloved and played with. Better than a dog anyhow
Home, and someone to take care of house
Charms of music and female chit-chat. These things good for one's health – but terrible loss of time
Only picture to yourself a nice soft wife on a sofa with good fire and books and music perhaps"
List of suppliers at Peelings Manor Barns wedding:
Eastbourne wedding
Categorised in: Wedding