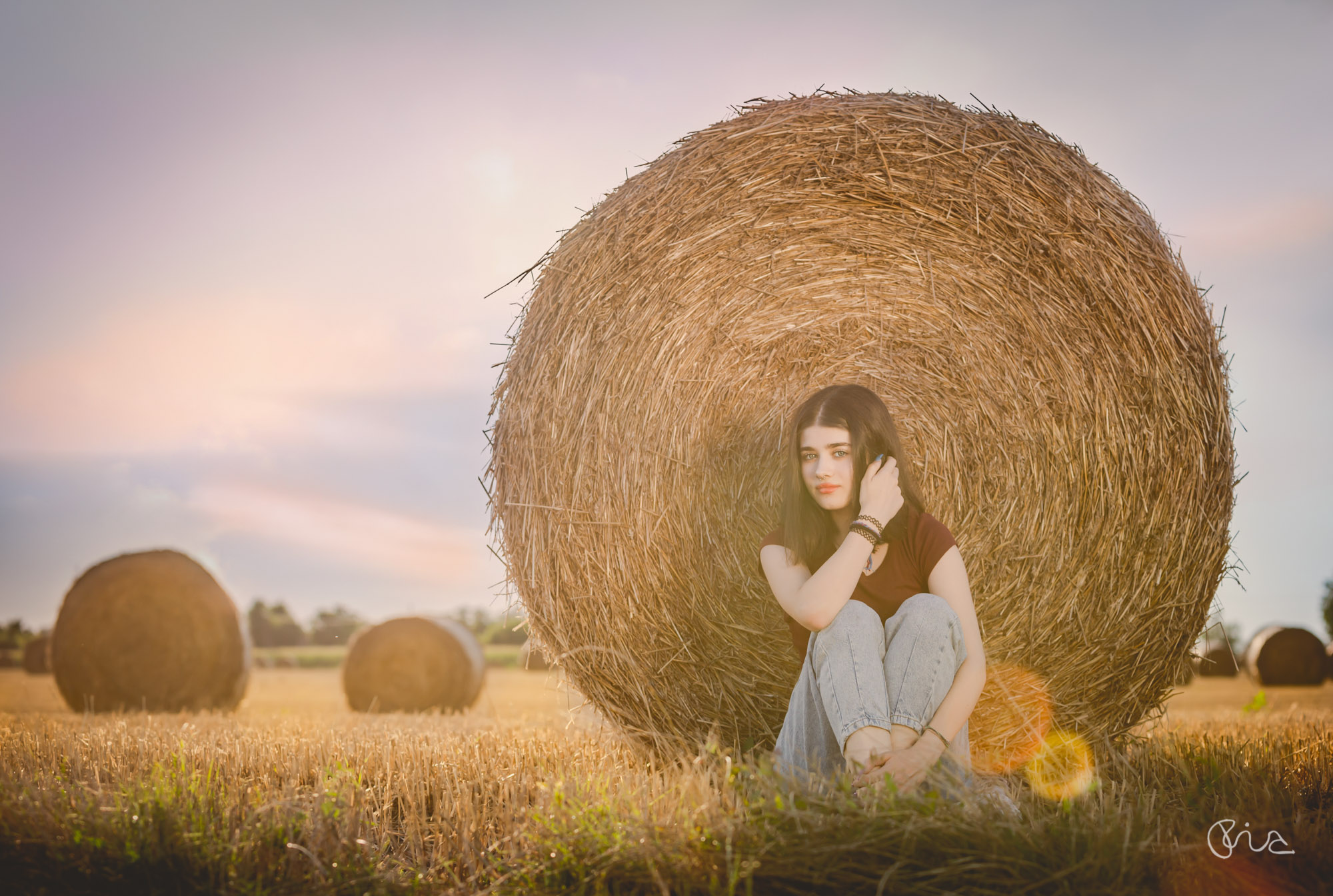 Portrait shoot with Eszter
It was that time of year again. The time with amazing sunsets, glowing hay bales, vivid sunflower fields and wildflowers with a riot of colours. No wonder my model, Eszter was keen to get some portrait shoot done. I have deliberately removed my lens hood to capture some of these soft sun flares during the golden hours.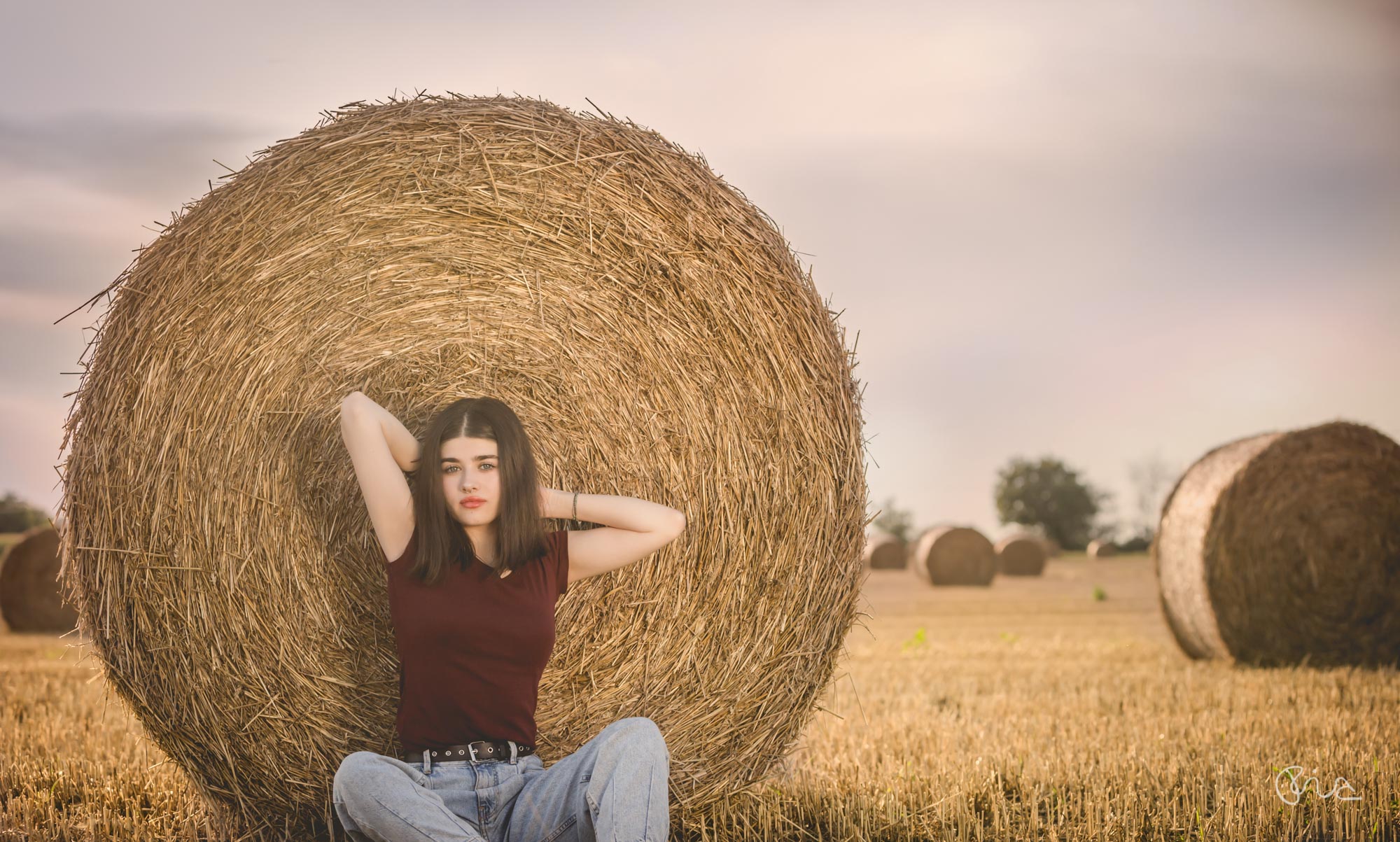 The hay bales
We started off with some back lit images against the hay bales. I loved the rim lights and the warm colours. Eszter, 17, was a true pro on the day. Very comfortable in front of the lens which really helped to make the most of the Hungarian countryside.
Flower power
Driving back in the warm evening we stopped at the sunflower fields. I was delighted that the flowers were still open and faced away from the sun. This enabled me to continue photographing against the sun for those beautiful back-lit images. Using my telephoto lens and wide aperture helped me to compress the perspective and to isolate my model. The warm yellow halos was still lingering on for some …. images. 
Lastly the finishing images were amongst some wild flowers ….Big thanks to the beautiful Eszter, I really enjoyed our shoot together. My home town of Gyula is so special at this time of year. Also to my husband, thanks to his handy work on the reflector, a new career perhaps :-). Maria X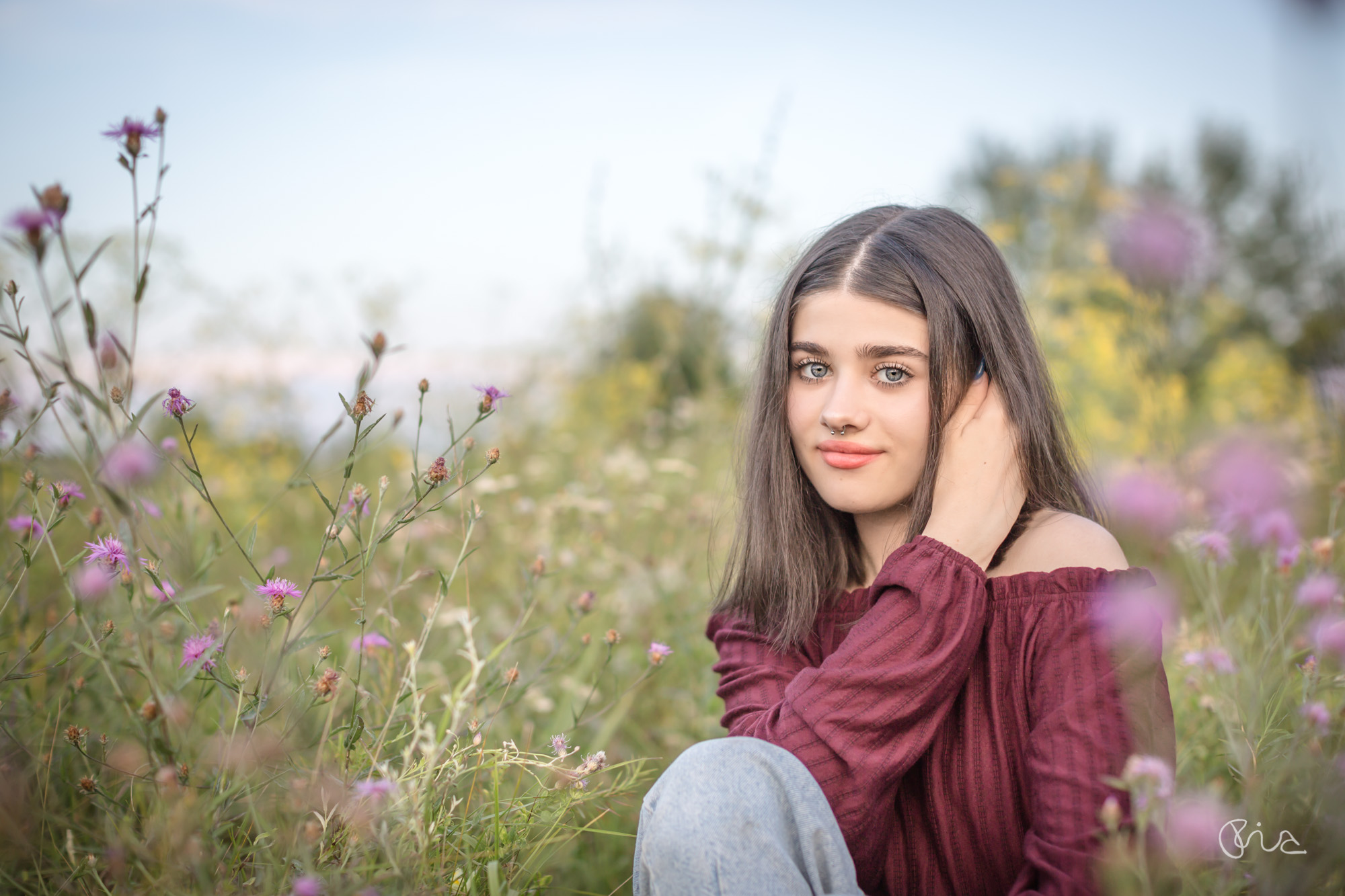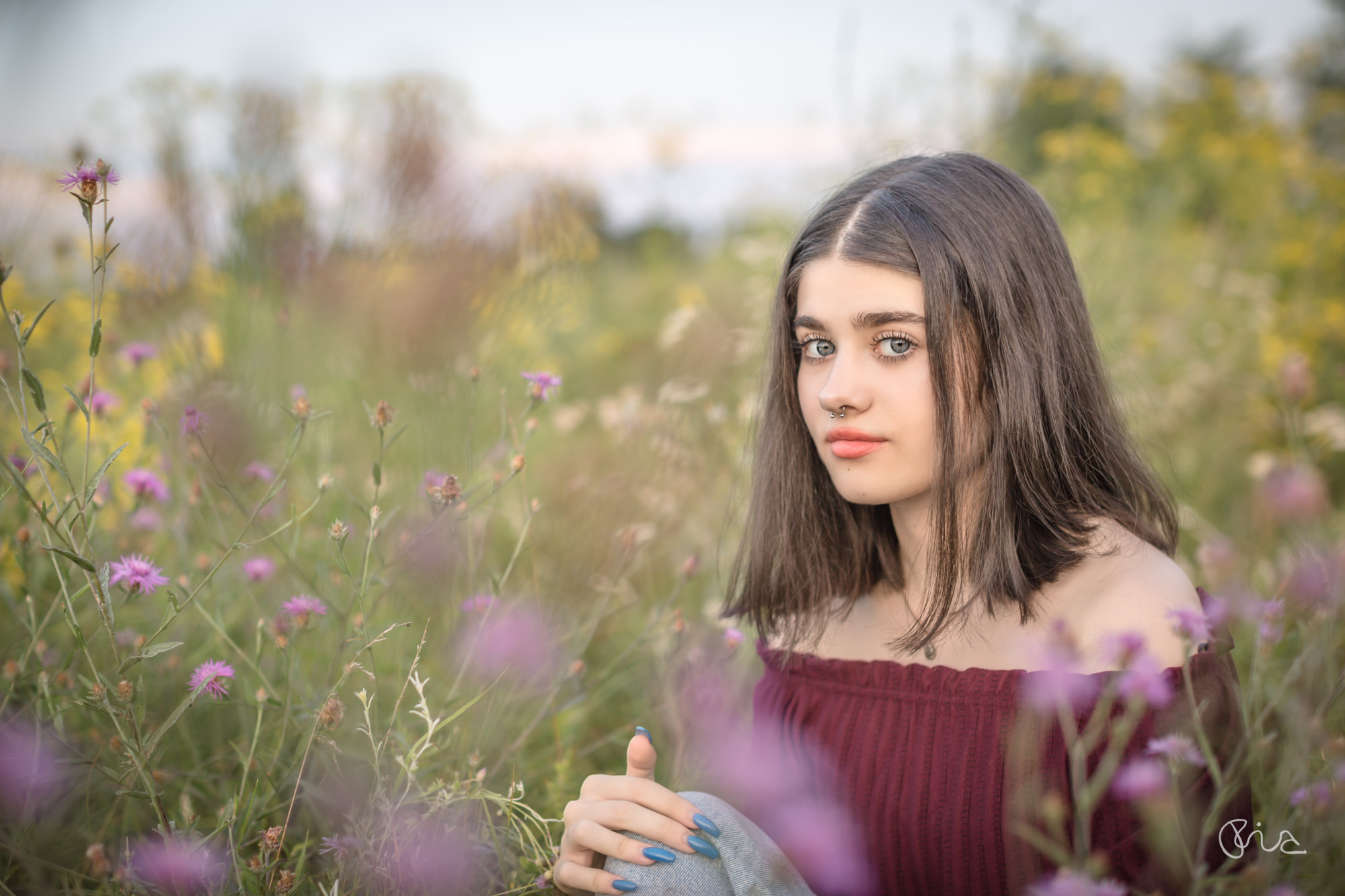 Do you like what you see and also looking for an award-winning photographer to capture your portraits? Get in touch with East Sussex photographer – Ebourne Images . I would love to take your pictures too! With a first class Fine Art university degree and an Associate qualification from the Society of Wedding and Portrait Photographers (SWPP), you can be assured your portrait photography in safe hands. The qualification means I am among the elite 5-10 per cent of photographers in the country :-). 
References:


Tags: Family portraits, Styled shoots


Categorised in: Portraits