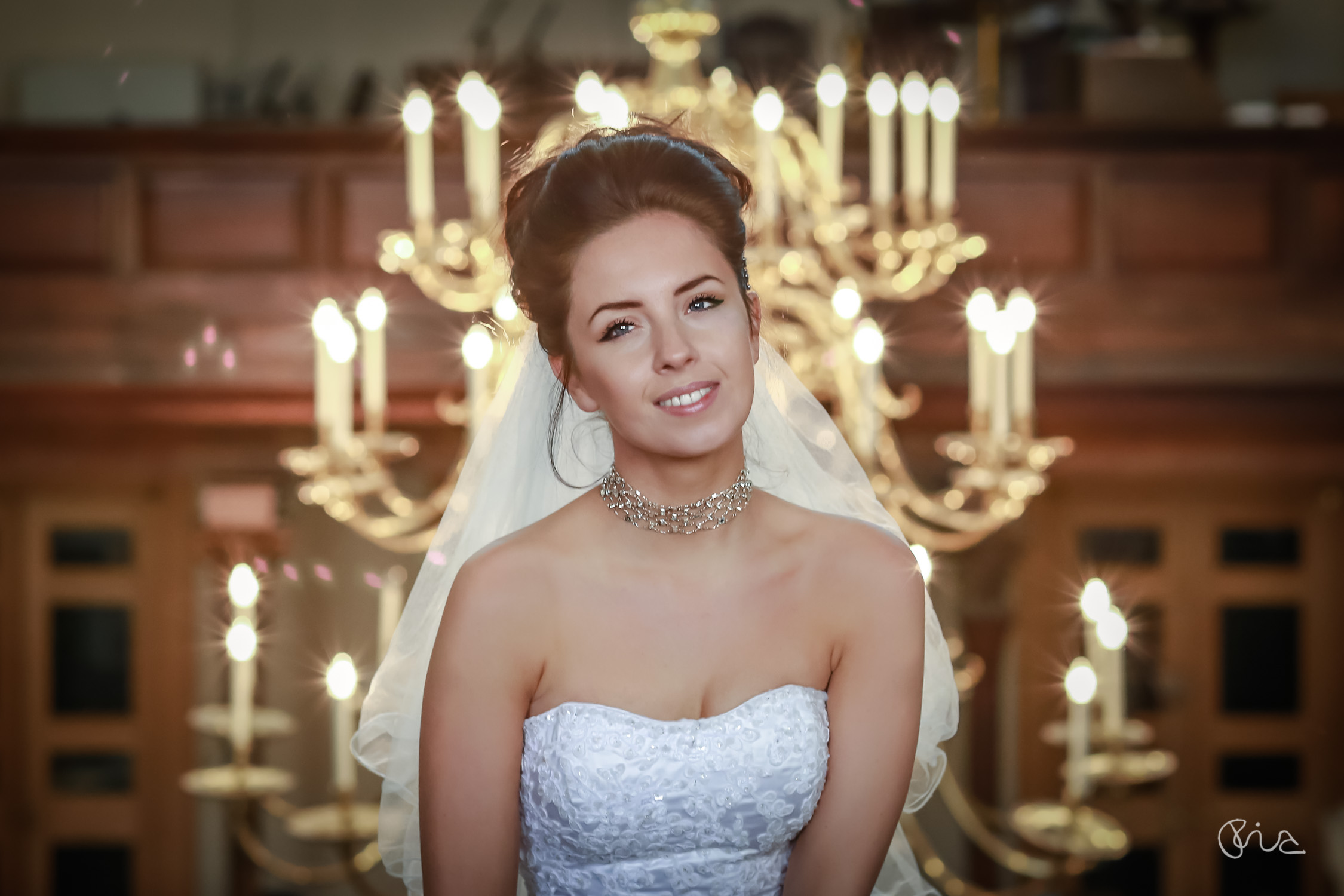 Bridal styled shoot at London's St George's Church
I met Sammie Cartwright for a styled bridal shoot in London's St George's Church in a cold January morning. I instantly knew she will be the face of my website. She is not only one of the most beautiful women in Christendom but she is a pro too. The St George's Church is the ideal location to exchange wedding vows. It is also one of London's most famous churches for weddings.  The venue with its splendid refurbishment provided some natural light for the shooting. The unearthly ray of light emphasised Sammies's striking blue eyes and perfect smile.
Favourite pictures
My favourite images however were the ones taken outside.  Just off the British Museum in a phone box and against a red wall. It really complemented Sammie's complexion and aded a bit of fashion glamour to the pictures.  I can't wait to meet up with Sammie again at the Model House in Lincolnshire where she has a stunning barn conversion where she conducts model and & photographer portfolio days.
List of suppliers at the bridal styled shoot in London
Do you like what you see and are you also looking for an award-winning photographer to capture your portraits? Get in touch with East Sussex photographer – Ebourne Images. I would love to take pictures too! Ria x. With a first class Fine Art university degree and an Associate qualification from the Society of Wedding and Portrait Photographers (SWPP), you can be assured your portrait photography in safe hands. The qualification means I am among the elite 5-10 per cent of photographers in the country :-). 
Portrait photography references


Tags: Styled shoots


Categorised in: Portraits, Weddings