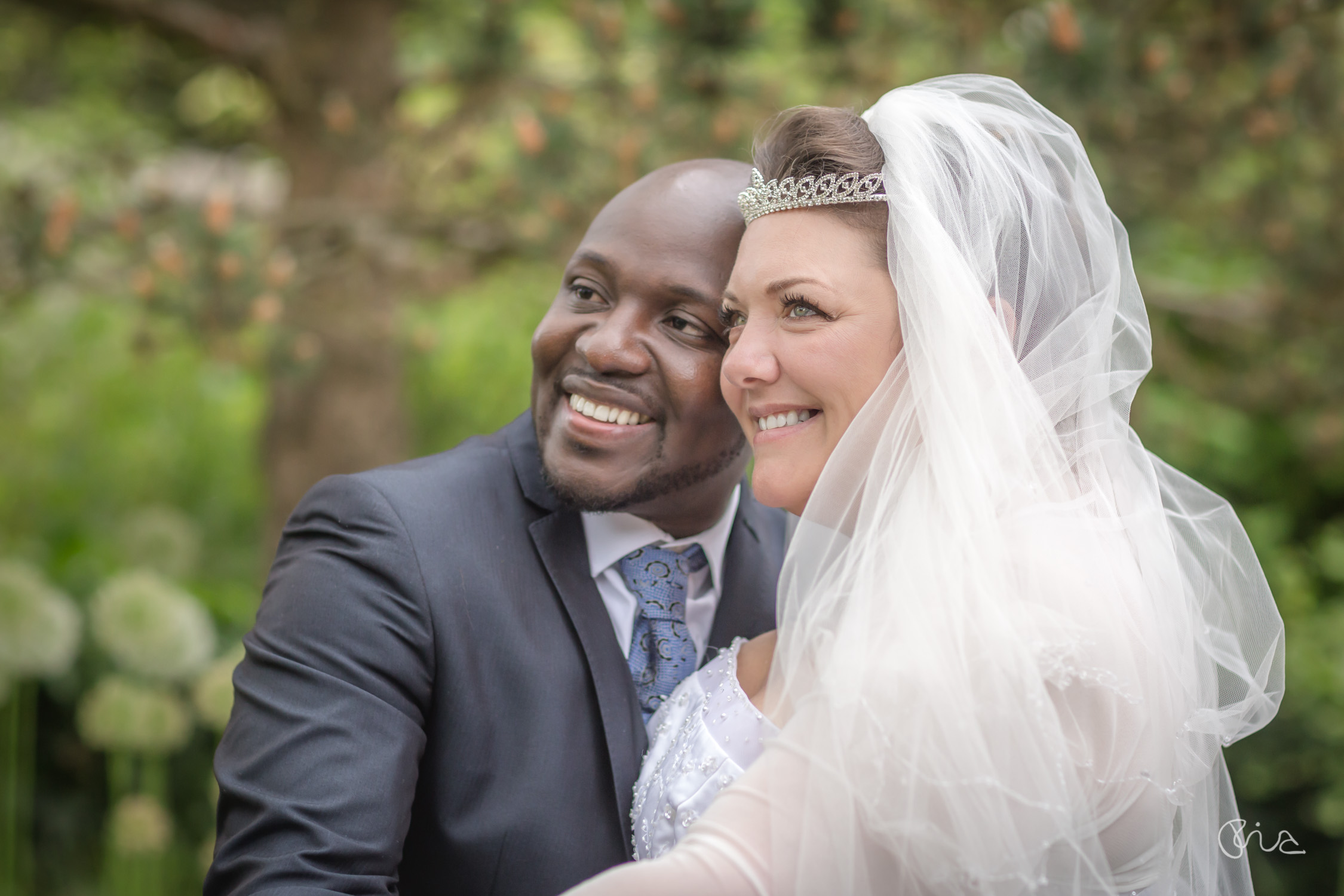 Beautiful English-African wedding
In June 2015 I photographed my first, English-African wedding at St Wulfran's church in Ovingdean, East Sussex. It's an understatement to say that this was a truly beautiful and striking wedding of Yve and Cyril.
I have never previously photographed an English-African Wedding or a visually-impaired bride or groom before and had no idea what to expect. However I was taken aback by the spectacle of it all. Not only did the bride and groom look impressive but effectively everyone who attended the wedding looked amazing and provide some excellent photographic opportunities too. This was a special wedding on a different level too. The groom, the best man and many of the guests were also visually impaired.
I began the shoot in Brighton where the bride, Yve was getting ready. I left with some beautiful candid and close up images of Yve and her family.
Ceremony at St Wulfran's church in Ovingdean
The spectacle started as the guests arrived with their guide dogs. It was graceful and magnificent. By the time Cyril, the groom pulled-up in his favourite car, a Rolls-Royce with his guide dog, Falcon I had already taken more than a hundred pictures. Most of them of the African guests, all dressed in beautiful, vivid garments. I even managed to capture my best wedding hat photo! The ceremony was conducted by Father Carl, who is also a personal friend to the couple. The intimacy and friendliness of the service came through in the images as well. Couple shots
Couple shots in Kipling Gardens in Brighton
After the ceremony we made our way to Kipling Gardens in Rottingdean, where the couple and group shots were taken. The Gardens are a haven of peace and happiness. It provided the perfect backdrop for the pictures.The bride and groom were the perfect models in the gardens. Cyril remained patient as I moved and positioned them for the shots and along with Yve we made sure Cyril was in prime position for the formal pictures to go alongside the natural ones. This needed a bit of organising but we got the desired results in the end!
Reception
The reception was also held in Rottingdean, with delicious african food. Yet another intimate moment came as the best man's speech that was written in braille and delivered in style. Also a nice little touch was provided by the cake toppers that featured Falcon the guide dog alongside Cyril and Yve.   This was a very special occasion and an absolute honour to shoot.
List of suppliers Beautiful English-African wedding
Do you like what you see?
Are you also looking for your award-winning photographer to shoot  your spectacular English/African wedding? Just contact Ebourne Images to book. With a first class Fine Art university degree and an Associate qualification from the Society of Wedding and Portrait Photographers (SWPP), you can be assured your wedding memories are in safe hands. The qualification means I am among the elite 5-10 per cent of wedding photographers in the country :-).



Tags: East Sussex wedding photographers, East Sussex Weddings, Wedding photographer East Sussex


Categorised in: Weddings