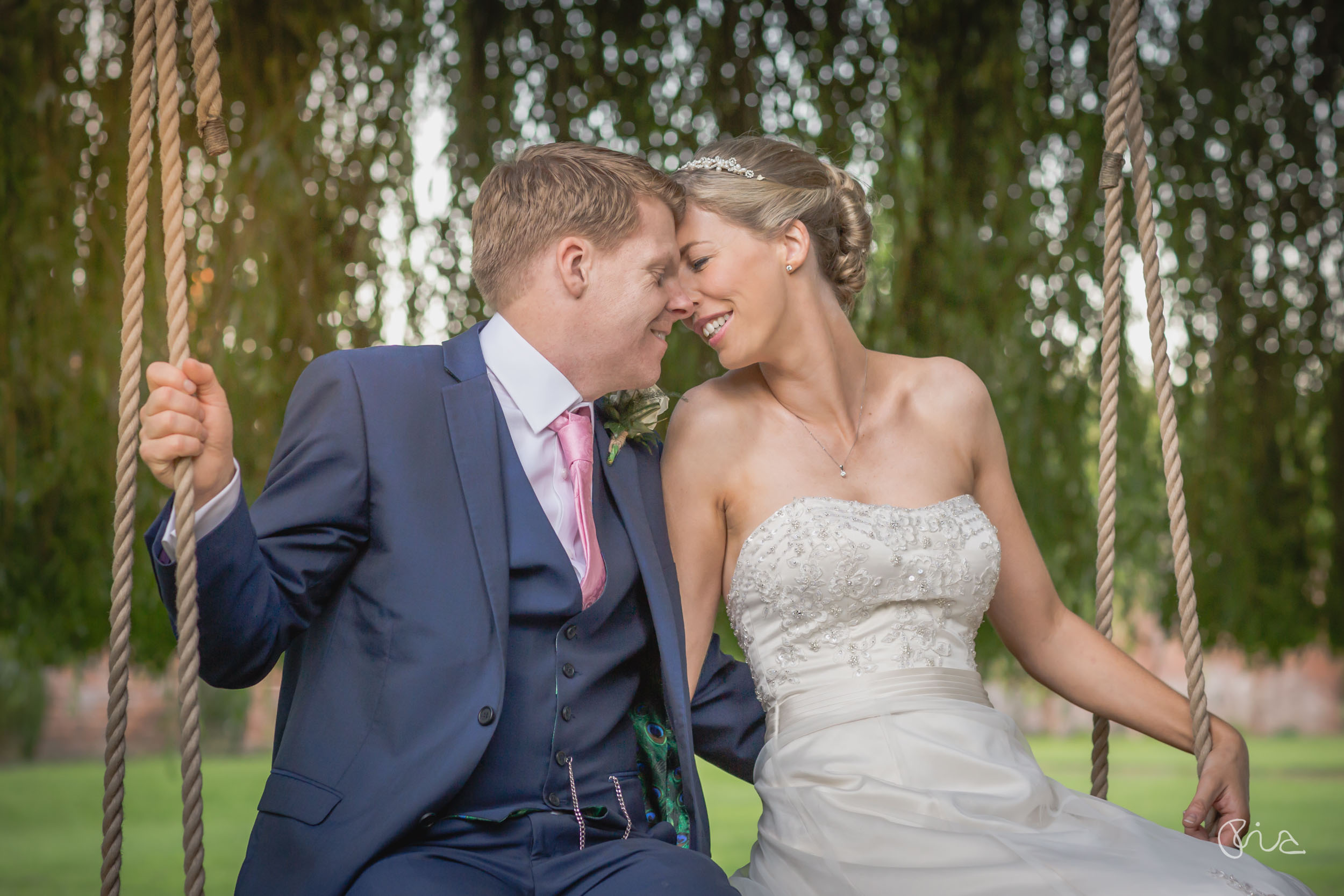 Stunning Stanbrook Abbey wedding
Stanbrook Abbey in Worcester, this former monastery set within extensive grounds, has its own chapel and is a very chic wedding venue in the county. One of the privileges of being a photographer is that I get to travel the the entire country. This eclectic and beautiful building with great decor and several hideaway places allowed me to shoot some intimate portraits of the couple.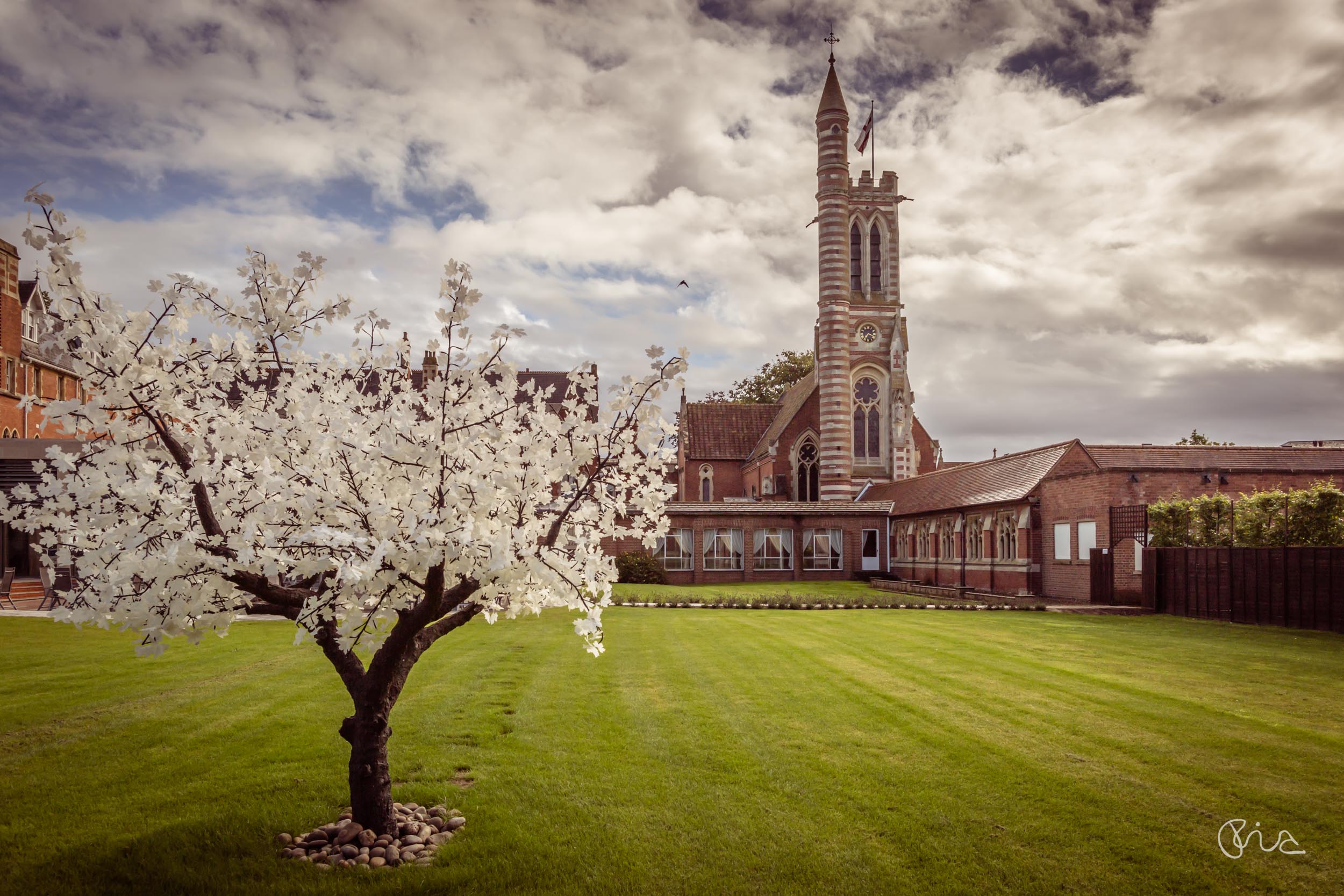 I constantly study the art of wedding photography to ensure I'm modern and relevant. I was thrilled to be the only professional Sussex wedding photographer chosen by the world renowned photography judges, Martin Graham Dunn to capture Stanbrook Abbey Hotel wedding of Darren & Jo. The two other photographers were local.
My breath was taken away by the beauty when I arrived at the wedding venue. There had however been a massive rain storm.  Not the ideal start to your wedding day but fortunately for all the clouds soon dispersed and later in the evening we greeted by warm sunshine. I quickly walked the grounds and took some stunning images of the wedding venue. I always like to do that as I feel it is important to capture the architecture and surroundings of your chosen venue.
Wedding image gallery
Bridal preparation
The Cardinal Suite was very elegant. I left my flash in the car as I wanted to capture the softer atmosphere without the harsh lighting that the flash can give. The bridal party were relaxed and we had a bit of a giggle while shooting on the bed – it was great tool to put natural smiles on the bridal party's faces and I enjoyed the result of the pictures. 
Ceremony
The wedding ceremony was private and beautiful. I took many of my images from the back and made the most of the large room's grand perspectives. The couple were relaxed on the day, which enabled me to capture some fun and informal shots alongside the more traditional posed photographs for their collection.
Couple photos at Stanbrook Abbey wedding
The shot outside the barn was inspired by the British-based American painter, Whistler. The picture was taken just before sunset. The barn had a quirky background contrasting the fine material of the newly weds' dress and suit.
Evening Reception 
There are no wedding without kids and laughing guests. Stanbrook Abbey wedding was no exception.  I had pleasure capturing the little ones and the big ones through the day. They even had their own cakes!  
Testimonial
I received this glowing feedback from the bride: "I love these photos so much – thank you :-)! You got all the attention for detail I was looking for. You were so fab on the day, thanks again :-). Jo x"
List of suppliers at Stanbrook Abbey wedding
Do you like what you see?

If you love my Stanbrook Abbey wedding photos and you haven't booked artistic wedding photographer, please don't forget to check out my wedding photography offers page. I am sure you will love one of the packages. With a first class Fine Art university degree and an Associate qualification from the Society of Wedding and Portrait Photographers (SWPP), you can be assured your wedding memories are in safe hands. The qualification means I am among the elite 5-10 per cent of wedding photographers in the country :-). Thanks for reading, Ria from Ebourne Images 



Tags: High-end wedding photographer, High-end weddings, Worcestershire weddings


Categorised in: Luxury weddings, Weddings