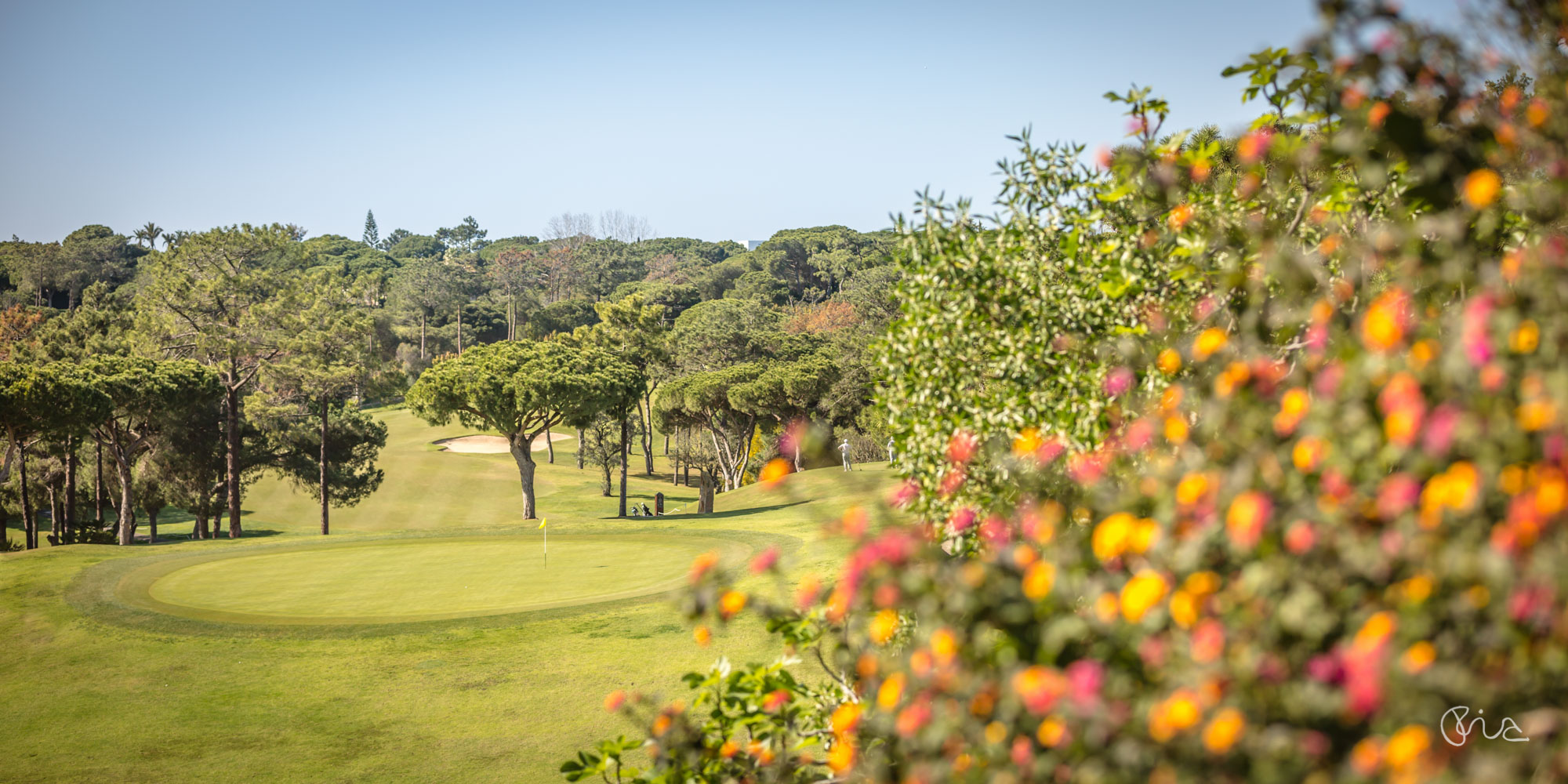 'As good as it gets' Golf in the Algarve at Quinta Do Lago
"This is Michael Owen's villa and Steven Gerrard's is just over there," said my golf partner for the day as we surveyed the semi-rough after a slightly wonky drive. "Wayne Rooney has just brought a huge plot down there," he added, while vaguely gesturing back along the manicured fairway at Quinta Do Lago North. It all sounded perfectly plausible at the time. I mean, if you love golf, enjoy warm weather and spent the last 15 years earning Premier League wages, why wouldn't you have a spot in one of the nicest parts on the southern coast of Portugal?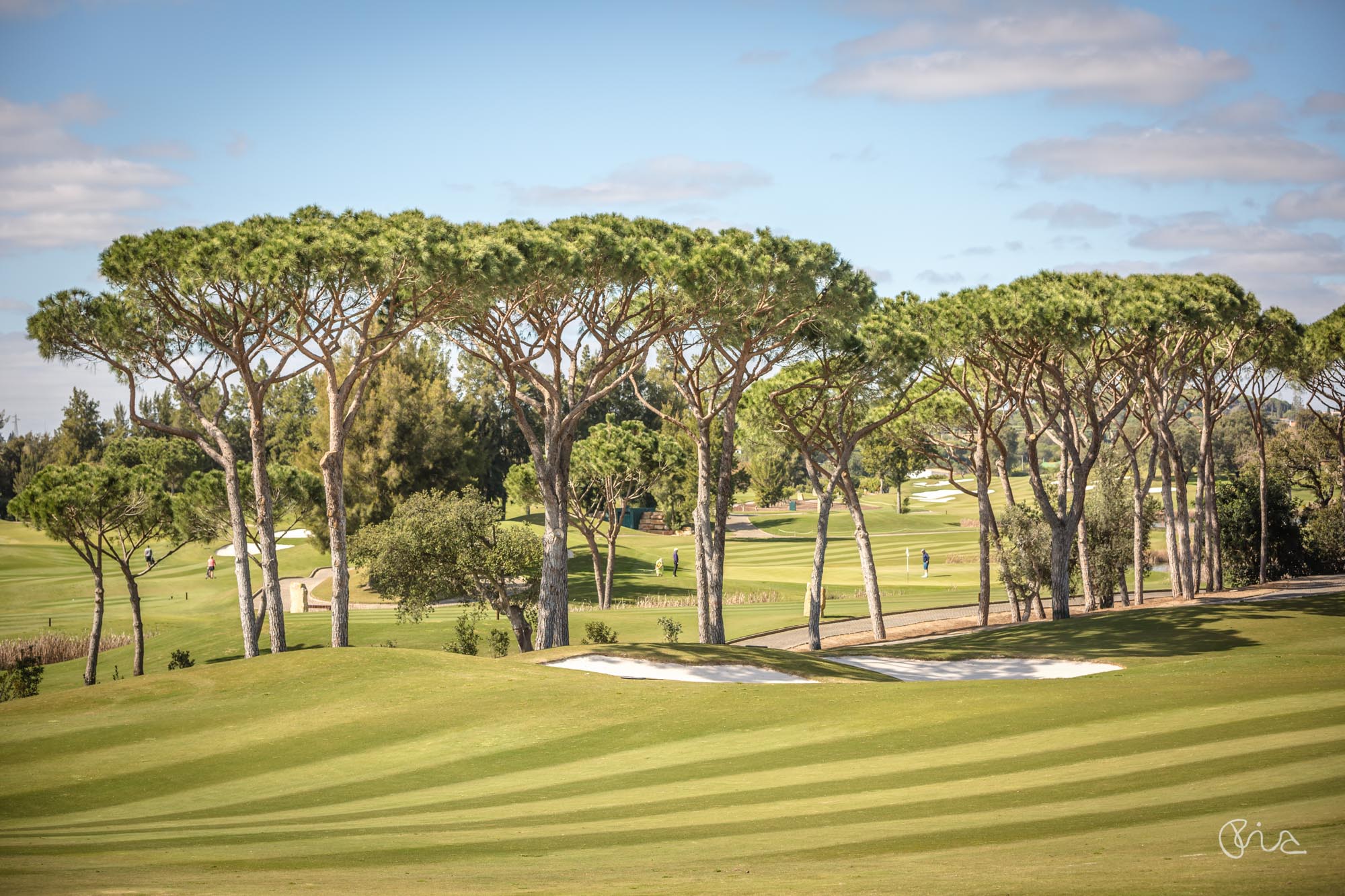 "A diamond miner from South Africa brought this one in the 90s for £250k…It sold last month for £12m," my partner assured me as we continued our round and admired the real estate. "Seve Ballesteros once drove this green after four beers and a steak sandwich," I was told as we stood on the elevated tee box of a ridiculously long par-four. The anecdotes just kept coming. Nobody even knows if any are true, and quite frankly it doesn't really matter.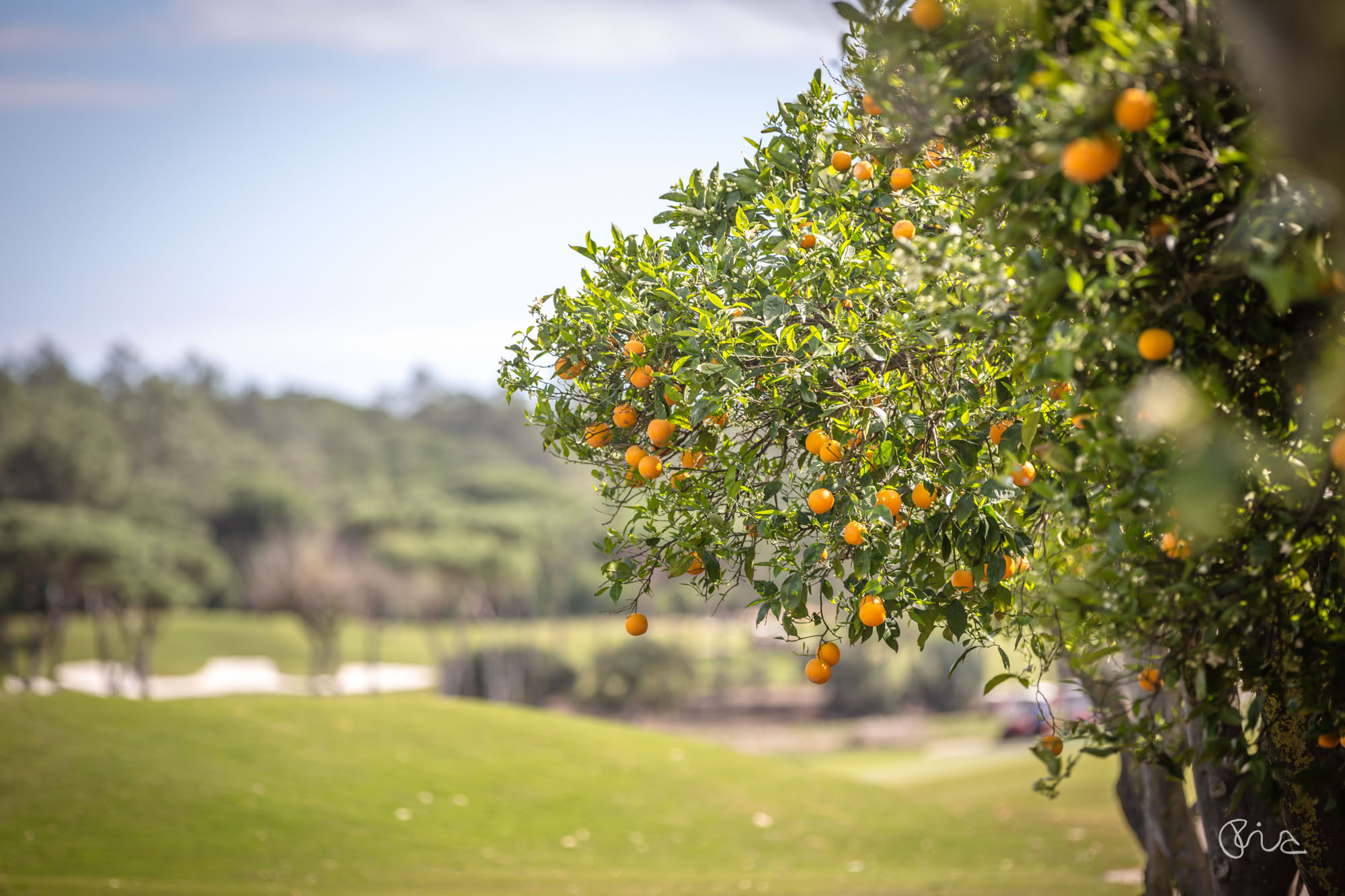 Laranjal
It's all said and heard through the golfing grapevine and adds further appeal and luxury to a resort that is at the heart of golf tourism in the Algarve. It was a pleasant 21 degrees back in early March and I was in Portugal to sample the three golf courses of Quinta Do Lago. Firstly, I played the excellent Laranjal with a retired rally driver and as you would expect, he drove his buggy perfectly and showed little tolerance for slow play. He was also a very accurate single handicap golfer.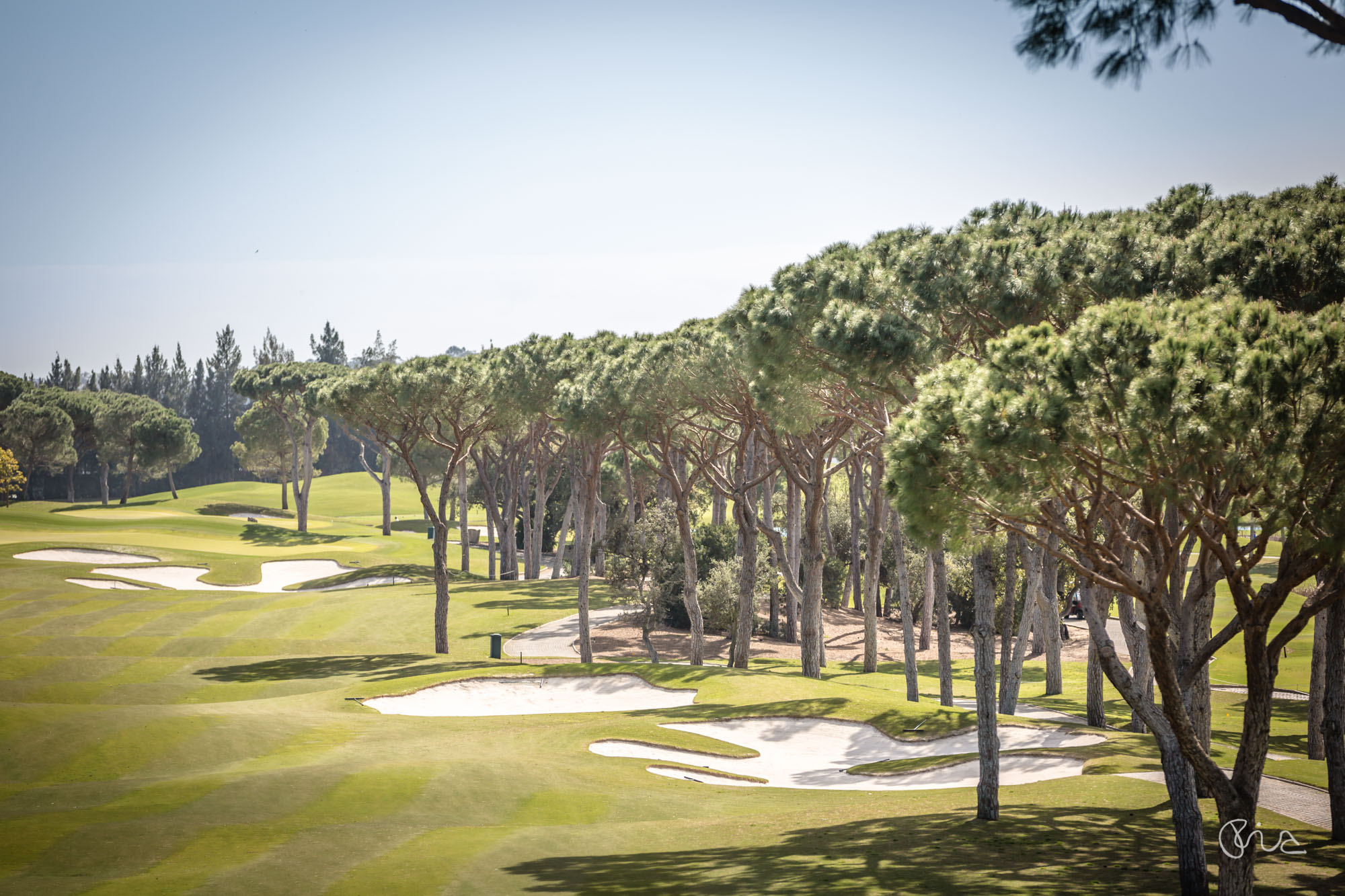 Laranjal – landscaped within an orange grove – opened in 2009 and the Jorge Santana da Silva designed course is not yet as well known as the North and South tracks of Quinta Do Lago. It does however look great. It's full of huge white bunkers, perfect greens, citrus trees and shimmering lakes. Also, if you take a deep breath in, it smells beautifully of oranges.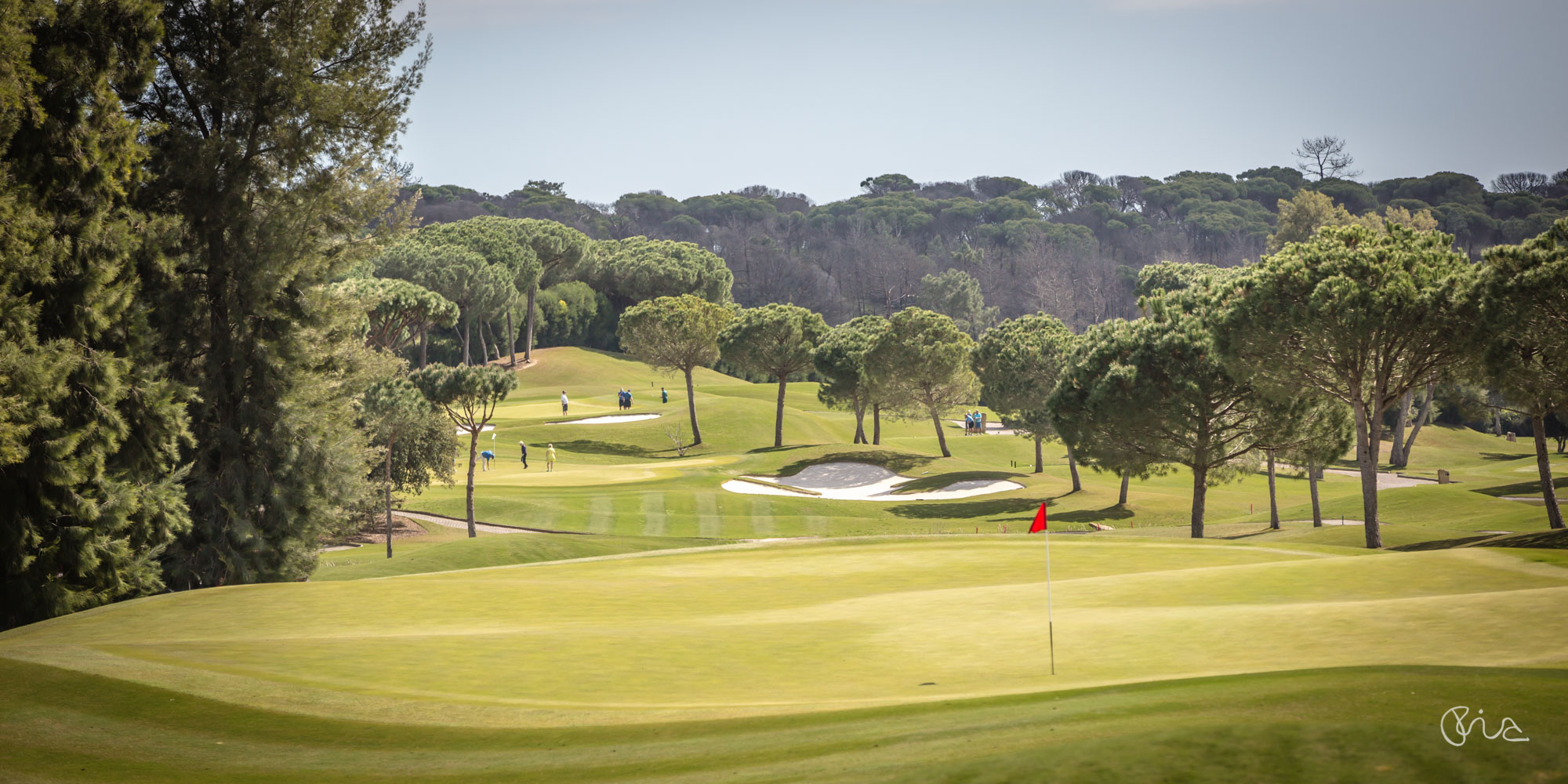 It's the type of course you would happily play again and again. It's a demanding 6,480 metres from the back tees but if you happen to be hitting the ball well and find a few fairways, it can be rewarding. Unusually, it has five par-fives and five par-threes and from the yellow tees it serves up a few birdie chances. Taking these opportunities however can prove tricky. The greens are fast, undulating and require a certain level of concentration…or just plain luck!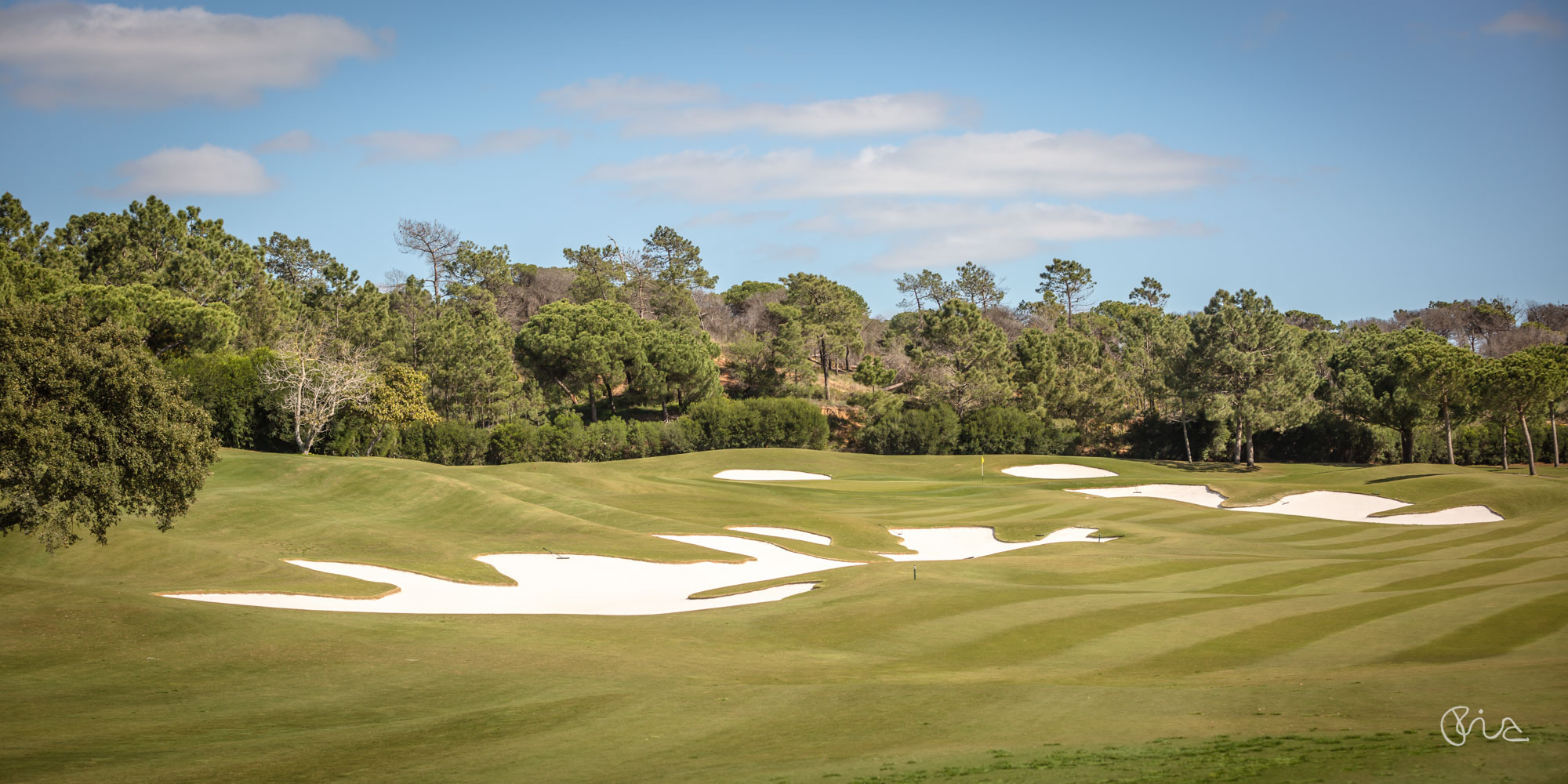 The five lakes on the course ensure plenty of water-hazards – especially on the back nine. Avoiding a splash on the excellent par-five sixteenth is always an achievement. Laranjal is a fine addition to Quinta Do Lago and the fact it's 2km east of the resort, in the Ludo Valley is no bad thing at all. The short, scenic journey back allows just enough time to tot up how many golf balls you donated to lakes.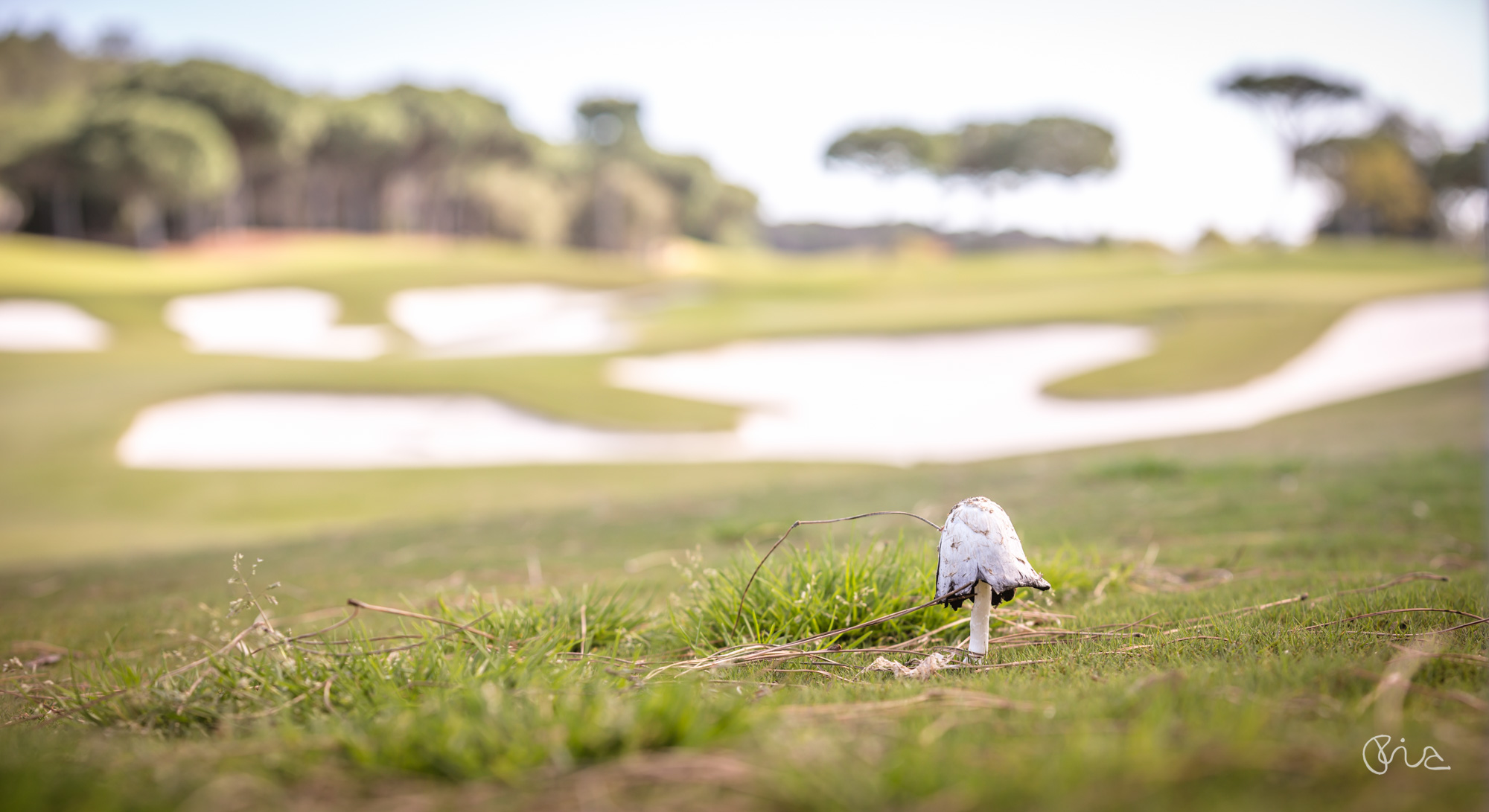 North Course
There was a minor mix-up with the paperwork for the North Course. I was on the tee-sheet as Derren Brown and my playing partners for the day looked quite under-whelmed when they realised I wasn't the magician. They didn't hold it against me for long. One was a lawyer for a private jet company, who casually played near-par golf in-between frowning at his phone and sending emails. The other was the golfer with all the gossip on Owen, Gerrard and Rooney's property investments.
The North Course plays well these days. European Ryder Cup captain Paul McGinley helped redesign it in 2014 as part of a £9m upgrade. It is shorter and perhaps less celebrated than the South but it offers good variety and the greens are rapid. The fairways are generous enough but if you do find rough, it's thick and punishing in places which is quite unusual for Algarve golf. The investment has improved the course layout and the well-designed bunkers are often easy to find. Being accurate is much more important than hitting long.
Quinta Do Lago
Away from the golf, there is no obvious resort centre to Qunita Do Lago and directions are usually given by roundabouts numbers. The development is spread across a hillside, overlooking the sea and surrounded by 2,000 acres of the Ria Formosa National Park. There's so much going on, it's often easy to lose sight of the natural beauty that surrounds it. If you want to explore further than the fairways, walking and mountain bike trails head into the woodlands, the freshwater lakes and the salt marshes. It's quite a sight to see the pink flamingos, kingfishers and blue magpies all visiting the most south west part of mainland Europe.  
Back on the roads, If you take a right at roundabout two and follow Aryton Senna Avenue (the founder, Polish-Brazilian property developer André Jordan was a huge F1 fan), you will soon arrive at The Campus, which is a multi-sports activity centre. The wooden design with large windows offers a very slick first impression and a £1m training pitch entices elite football and rugby teams from across Europe for summer preseason and midwinter breaks. The gym is stocked with just about everything and the immaculate sauna, steam and plunge pool brings life back to creaking bodies that have played too much golf in too few days. Tennis and padel courts, a swimming pool, cycling, group classes and personal training, recovery suites and sports rehabilitation complete the facilities.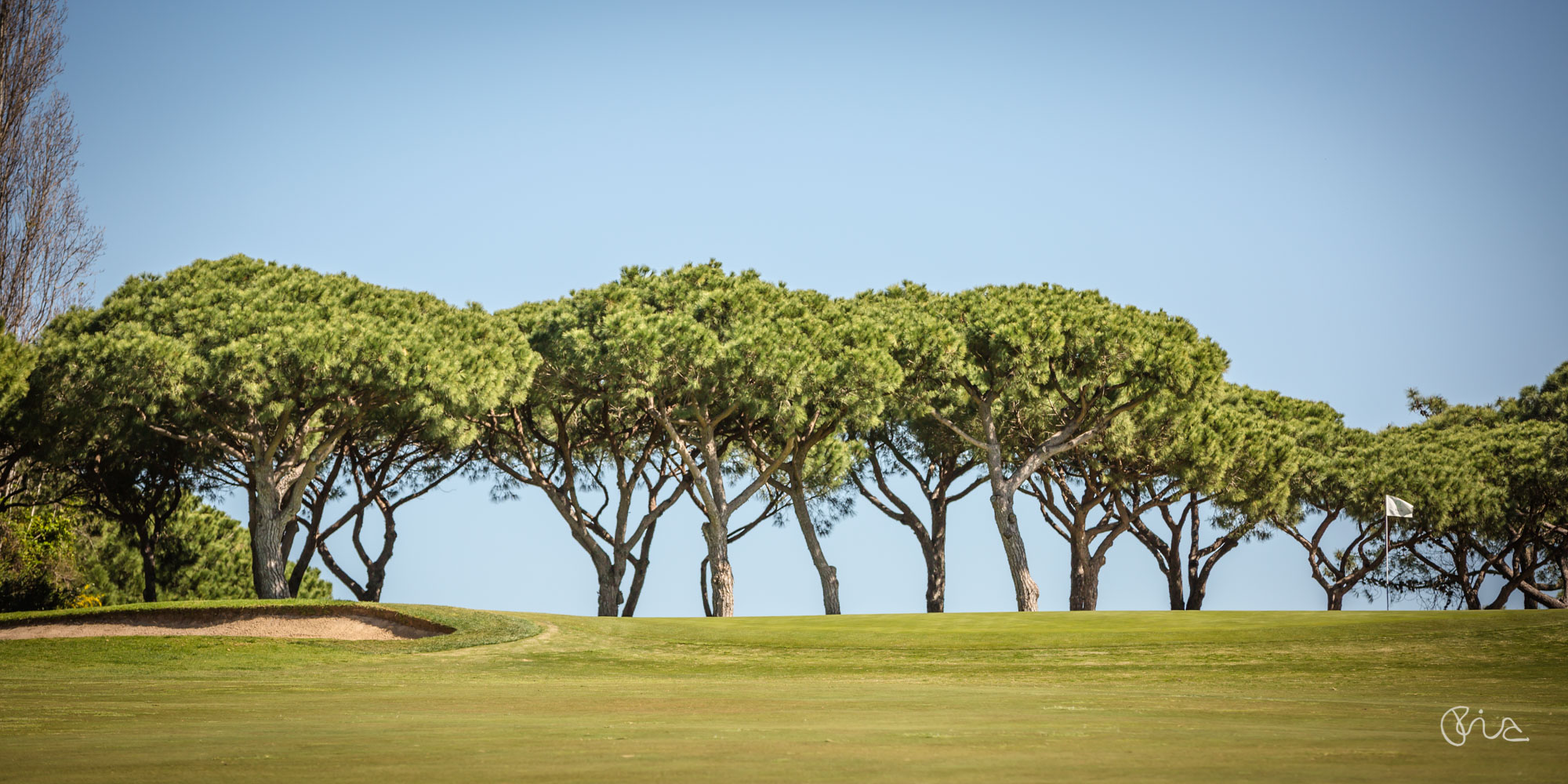 South Course
Golf, however, is clearly the main draw in Quinta Do Lago and it's immediately obvious why the South Course receives such high praise. It was the winner of Portugal's Best Course in 2019 by the World Golf Awards and clearly deserves its lofty status. It was designed amid the National Park by American architect William Mitchell and was ready for play in 1974. The South has since hosted the Portuguese Open on eight occasions and is the most well-known of Quinta Do Lago's trio.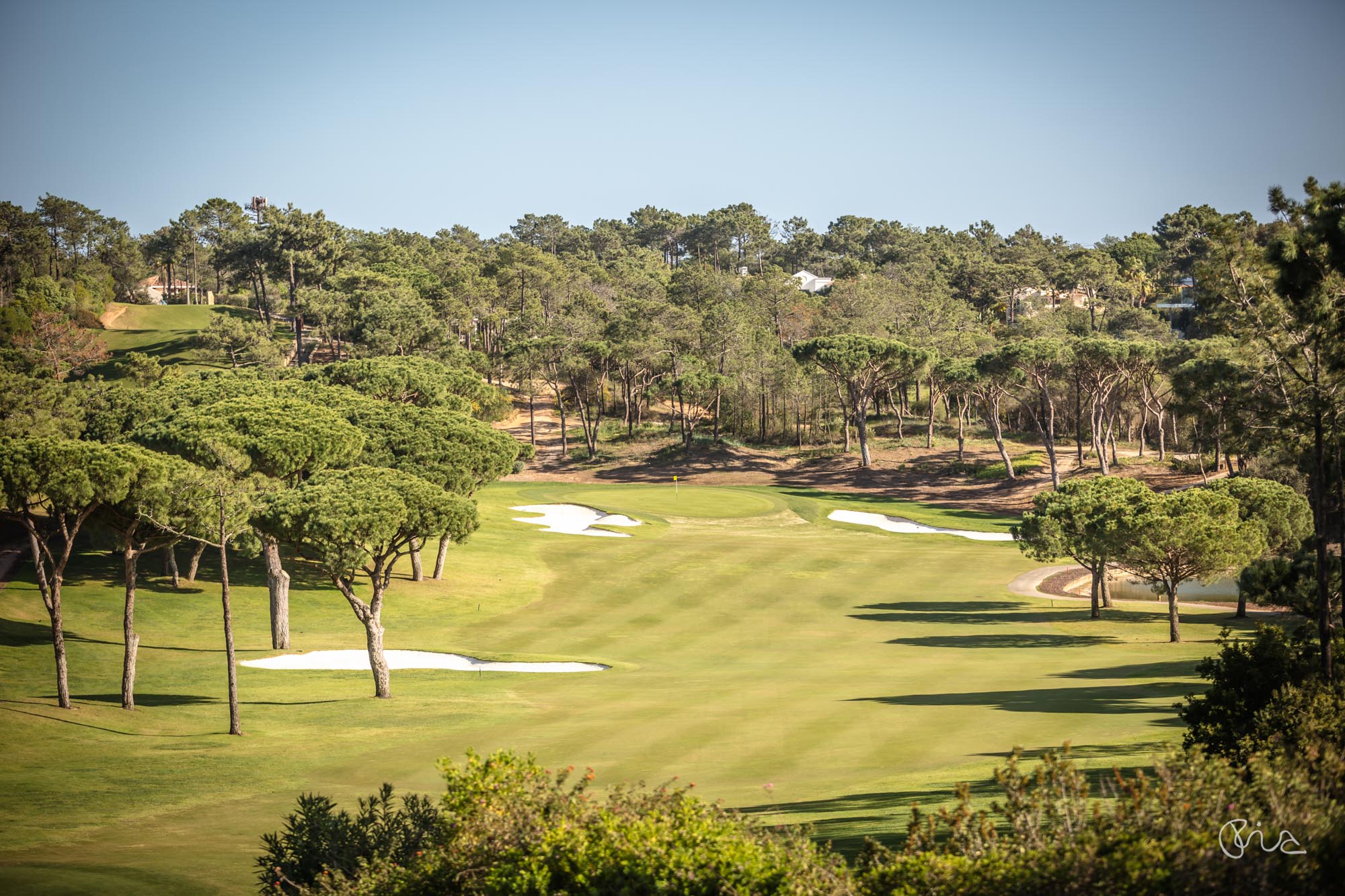 I played with a retired German pilot who used to fly with Lufthansa and now visits Portugal each year to play golf. It was on the fourth tee that I finally convinced him and his son that I was simply writing a review and I wasn't a magician from England. The front nine mainly cuts through mature trees and parkland, while the home-stretch curves nicely around the lake. The southernmost point of the South offers up some of the most spectacular views of any course in the Algarve.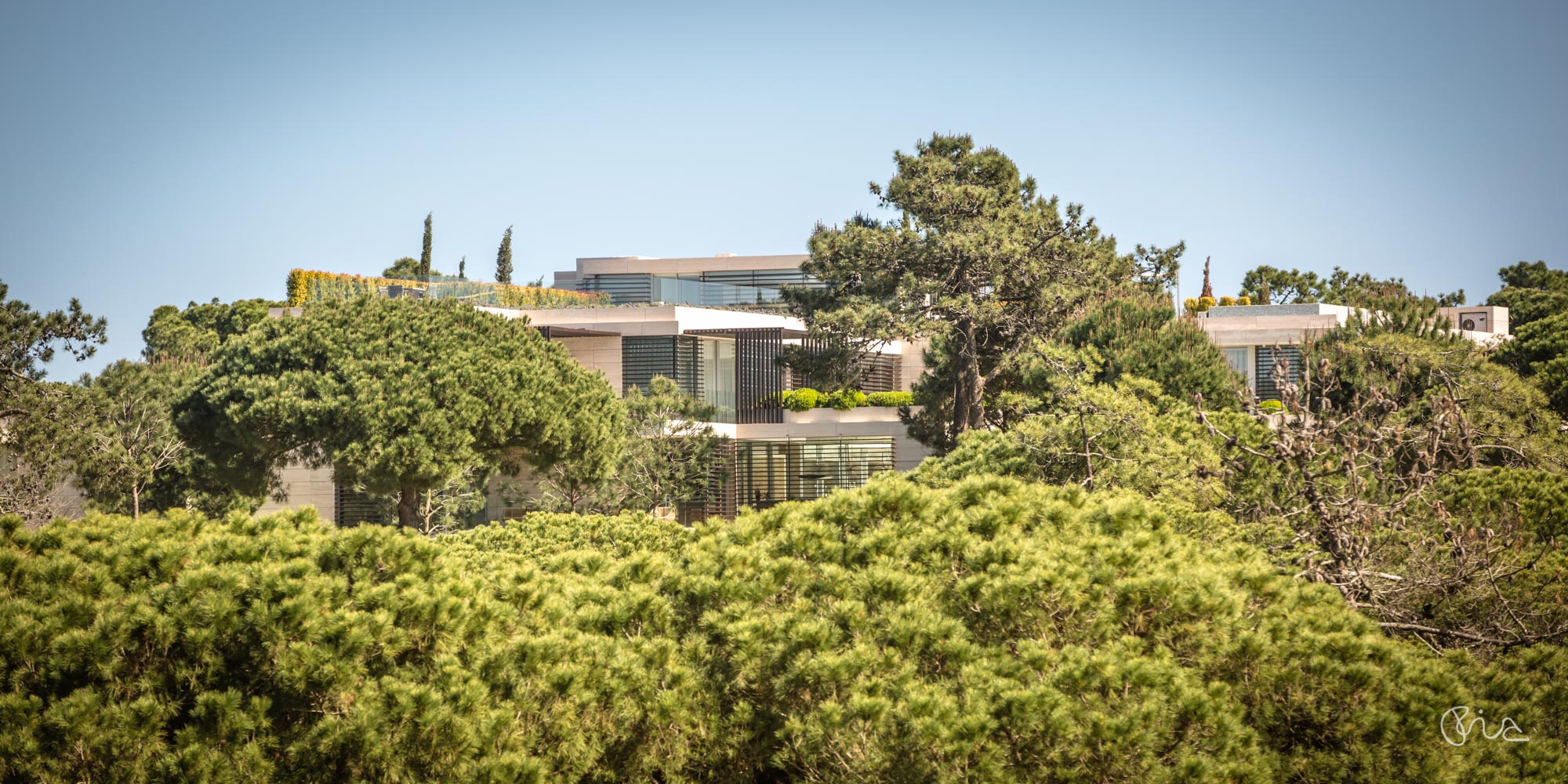 The golf grapevine says it's a favourite with the professionals from the European Tour and if you do enjoy warm-weather resort golf in a near-perfect setting, the South at Quinta Do Lago is probably about as good as it gets. Certainly good enough for Owen, Gerrard and Rooney…and now, Derren Brown.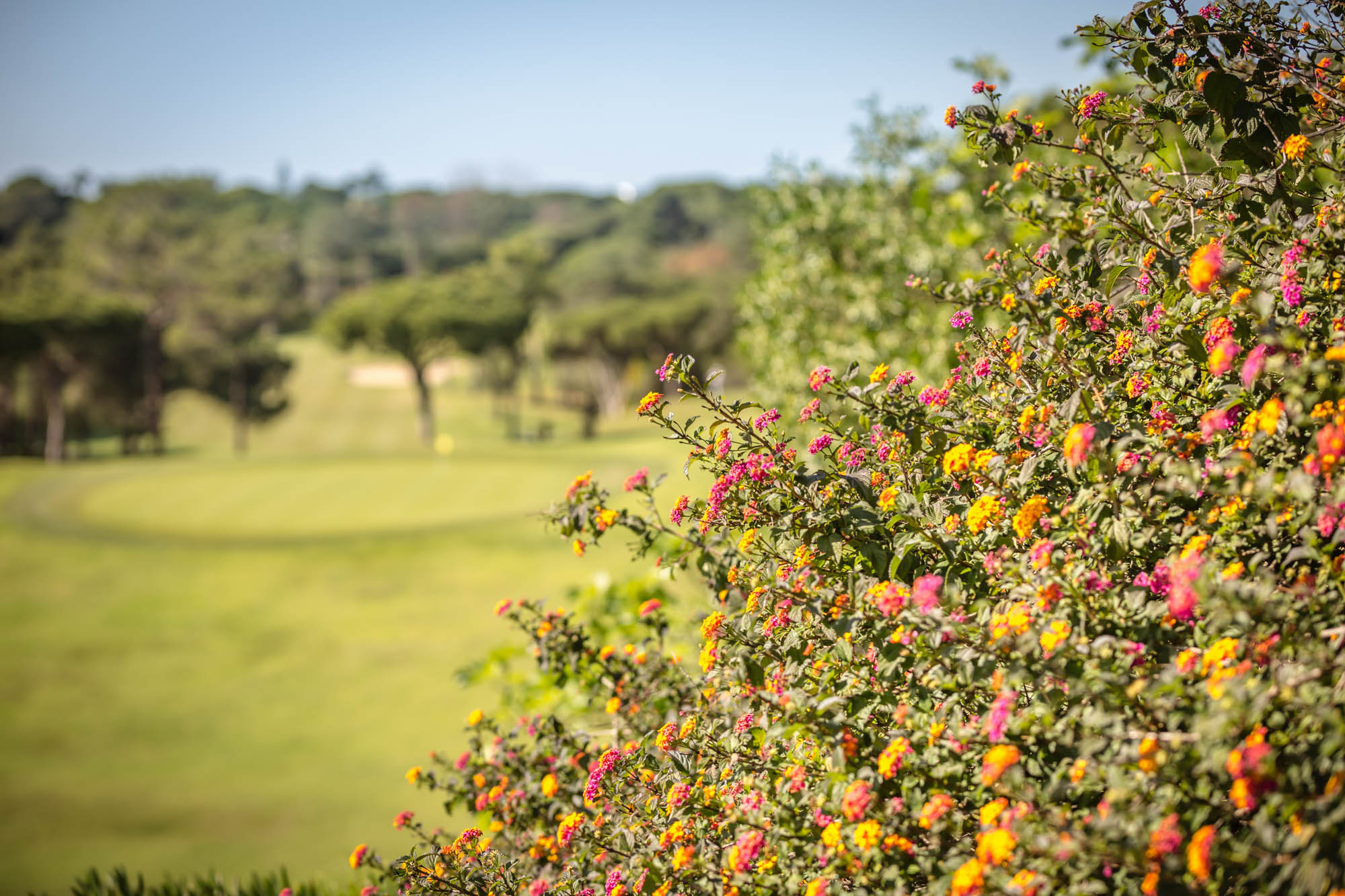 Contributors to the Quinta Do Lago travel review
:
Stay: Derren was a guest at the recently renovated Magnolia Hotel where rooms are from £69 per night B&B. It has quite an American/Miami feel and new facilities include a nice pool area, a gym, sauna, ice baths, physiotherapy, a film room and a team room. Self-catering cottages are available too which are set away from the main block and quieter. Fresh breakfast and a good selection for the dinner menu is available.
Eat: Lunch at the small but well-stocked and stylish Laranjal clubhouse. Pastas, salads and sandwiches with good beers on tap and a good selection of wines. KOKO is also a nice spot. It's located next to the driving range and has views of the golf course. It serves up pancakes, pizzas, salads, burgers, juices and good coffee. Dinner at Bovino Steakhouse. Simply loved this restaurant. Dry aged beef cooked and presented beautifully in well-designed and spotlessly clean surroundings. A nice atmosphere, top-notch service and a great selection of bold reds to wash down the steak.
Further reading: Quinta Do Lago and Brighton and Hove Independent
References: 


Tags: Portugal, Travel photography


Categorised in: Travel