Ireland golf trip in spring
When something is performed so well it often appears effortless. Golf tourism must be a difficult business as many places across the globe try but can't quite hit the mark. For Ireland it all seems so easy and perhaps that's the big secret. They know their courses are top quality, they know the Guinness is good and they know their restaurants present their local produce beautifully. All they have to do is provide a friendly welcome (no problem there) and let you enjoy.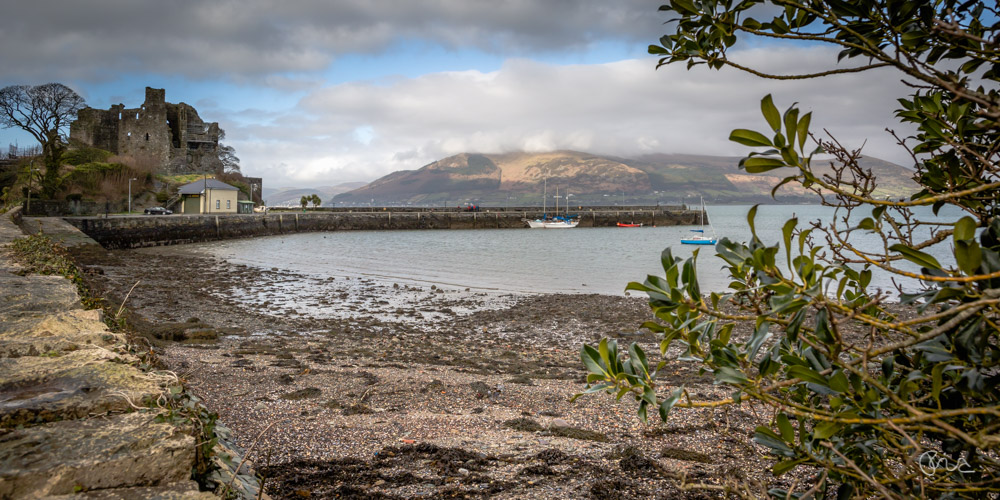 Concra Wood Golf and Country Club
Concra Wood Golf and Country Club was the first course we sampled on our three day golf tour and it was the first time I had played in almost four years. A pint of Guinness and a fine steak sandwich while overlooking Lough Muckno from the clubhouse restaurant went someway to settling my first tee nerves. "Be careful, it's a touch slippery underfoot," said one friendly member as I made my way to the first tee.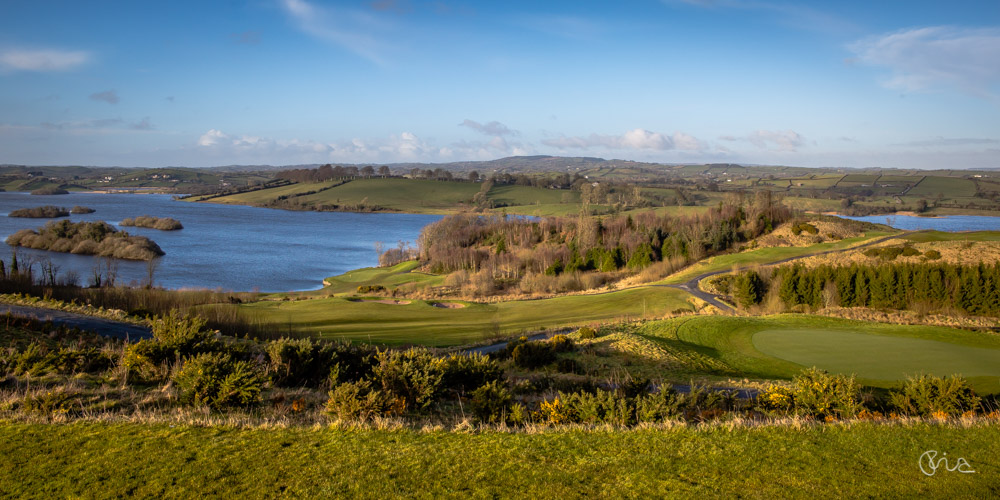 After a few stiff practice swings and with a slight Guinness buzz in my head, I snap hooked my first drive into deep rough. Lost ball number one. The second tee shot was not perfect but it made the fairway. Recent rain had indeed made the course slippery. I spotted my ball, walked down a slight hill and slipped back – my feet were swiftly where my head should have been. I gently aqua-planned down the slope on my back and came to rest in a puddle. Muddy as can be and dripping wet, I putted out for a hard-earned blob and two brand new Calloway golf balls poorer.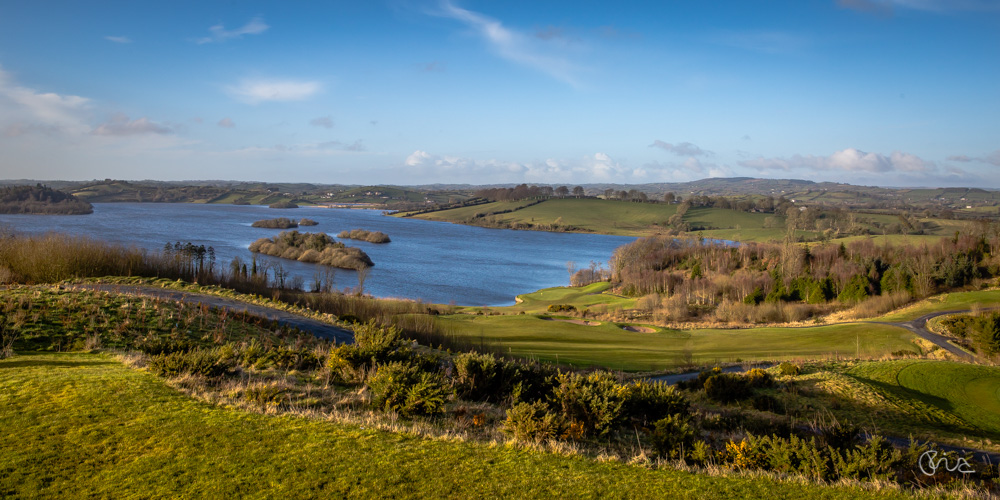 Another Guinness in the warm clubhouse briefly crossed my mind but I wasn't about to quit and I'm so pleased I didn't. Concra Wood, designed by Ireland's golfing legends Christy O'Connor Junior and Senior, was playing tough but it was an absolute treat. "This is one hard golf course," my playing partner said with a grimace as we all rolled our putts in for many too many on the fifth. He was right but the laeside golf course is also truly stunning and Concra Wood will live long in the memory. It's based in Castleblayney and will host the Challenge Tour Irish Challenge in October, where they will welcome 120 golfers from across the world, competing for a prize fund of £180,000. I'm yet to receive my invite to play, so I'll be keeping an eye from afar hoping for a few tips on how the top players tackle it.
Farnham Estate Golf Club
It was a tough call but Farnham Estate Golf Club was my favourite from the three we played. The front nine opened in 2008 with the back nine, set among the woodland, opening a year later. It is young by Irish standards but the mature trees and the manner in which the holes gently weave through the natural setting provide an established feel. A stream and seven lakes feature in this parkland course designed by Jeff Howes, who also delivered the wonderful Fota Island in County Cork and The Heritage Golf and Spa Resort, Killenard.
Farnham is in the central northern area of Ireland near a cluster of loughs In County Cavan. It is understated and, for me, this track perfectly sums up all that is great about golf in Ireland. Unpretentious and natural but very very good. At 7,065 yards it is quite a distance and the heavy going under-foot made it play even longer but the greens remained immaculate. The 10, 20 or possibly 30 putts that went astray were mostly human error.  Do play this course if you get the chance!
Slieve Russell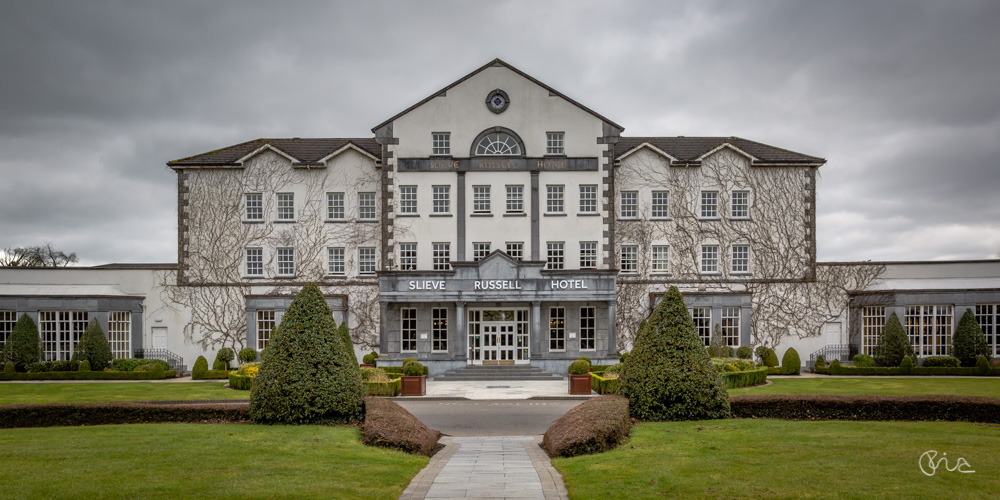 No golf course is easy when you have a swing like mine but the beautifully presented Slieve Russell is arguably and very marginally the least difficult from the trio – I did however still manage to make it look very tricky indeed. In mitigation, there was an Irish wedding celebration at the hotel bar the night before and the music and Guinness was flowing. The Jameson chasers around midnight seemed a good idea but it turns out Irish whiskey is not ideal preparation to 'shoot low' on Paddy Merrigan's fine course, which is ranked Ireland's fourth best parkland course for 2018.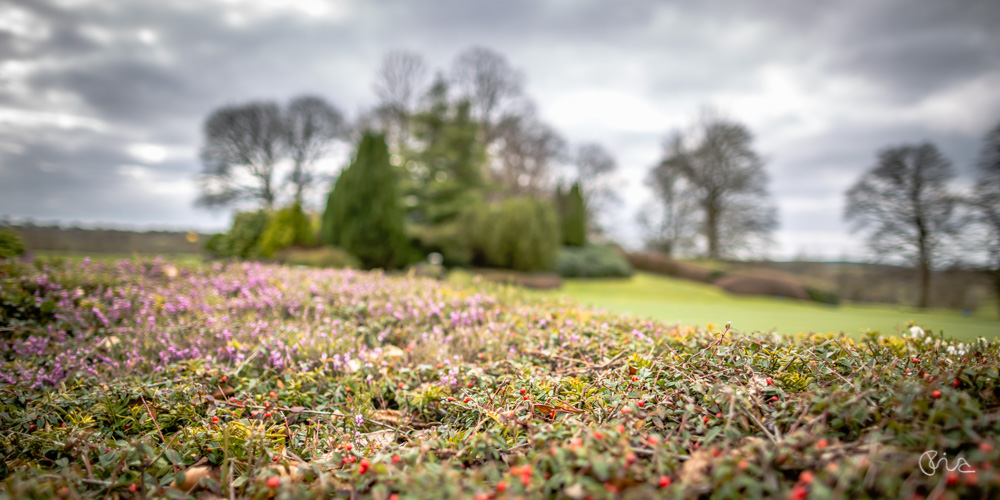 Christy O'Conner senior, who I'm almost certain never prepared for his Ryder Cup matches with stout and whiskey, wrote: "One of my criteria in judging a golf course is that you get pleasure from it each time you play it. I played the Slieve Russell many times and each time I can't wait to get back." I too would happily play Slieve Russell again and again, it's an extremely enjoyable course. The par three 16th was the highlight for our group as all three irons shots off the tee sailed over the water and landed softly, all closely surrounding the pin. Applause descended from the watching galleries (our two mates ahead of us on the 17th tee box) and backs were patted, pictures were taken and hats were doffed…I won't spoil the moment by dwelling on the birdie putts.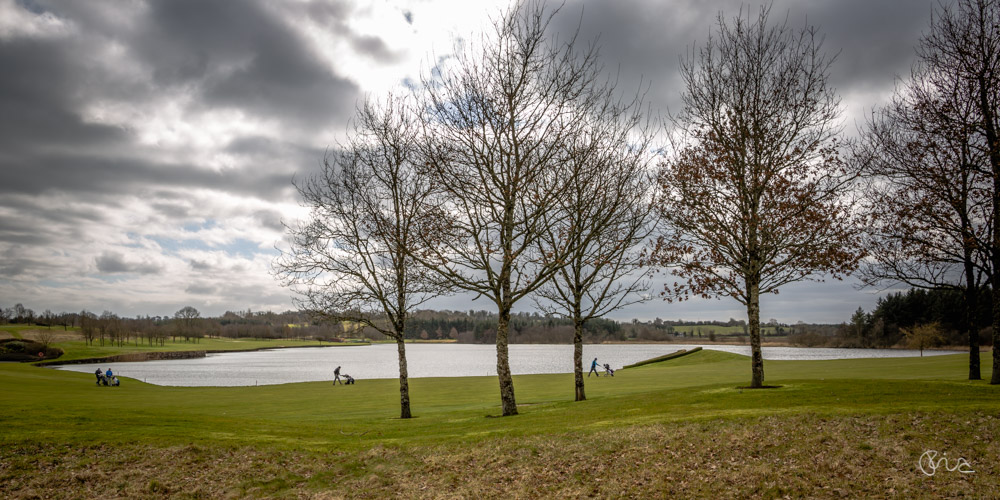 Prior to the trip I had stopped playing golf and I wasn't in a major rush to get back on the greens. But three cracking Irish courses in three days completely renewed my enjoyment for the game. I will be booking another golf trip to the Emerald Isle very soon.
Where to play: 
Concra Wood Golf and Country Club (+353 42 974 9485 www.concrawood.ie) 6,635 metres par 72, standard visitor rate green fees start from €45
Farnham Estate Golf (+ 353 49 437 7700 www.farnhamestate.ie) 7,065 yards par 72, Non resident green fees start from: €35
Slieve Russell Hotel Golf & Country Club (+353 49 952 6444 www.slieverussell.ie) 7,053 yards par 72, Two night B&B, two-round golf breaks start from €180pp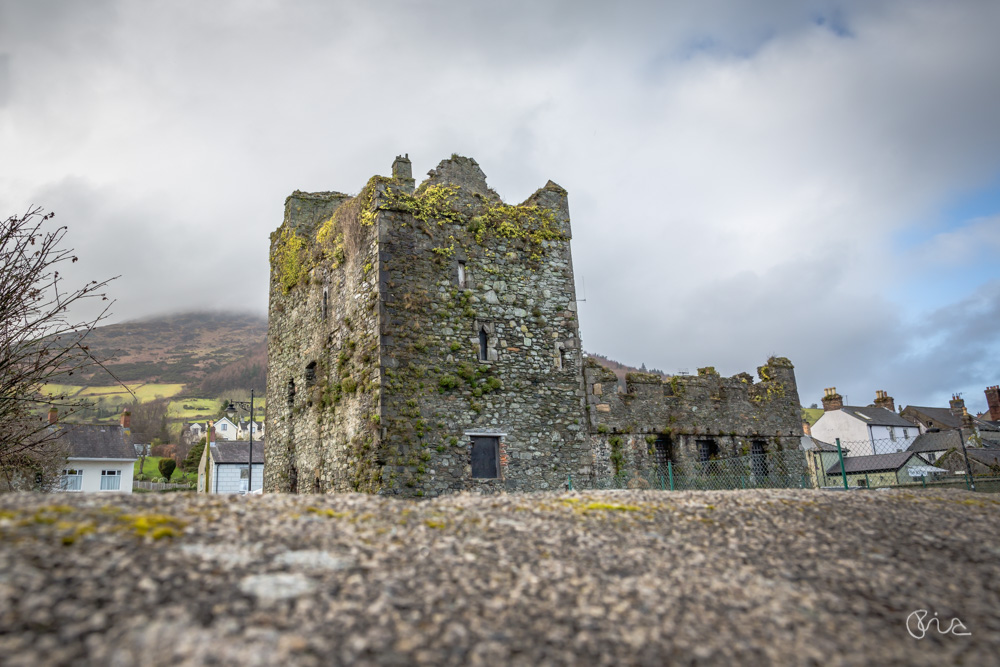 Where to stay:
Slieve Russell Hotel Golf & Country Club (+353 49 952 6444 www.slieverussell.ie) Two night B&B, two-round golf breaks start from €180pp
Portmarnock Hotel and Golf Links (Reservations: +353 (0)1 866 6533 www.portmarnock.com)
Where to eat:
What to see:
The medieval village of Carlingford
Strokes town Park House a historic property in Co. Roscommon, west of Ireland
Strokes town Park House
Contributors to Ireland Golf trip review
To see more of our travel writing, please visit



Tags: Ireland, Travel photography


Categorised in: Travel