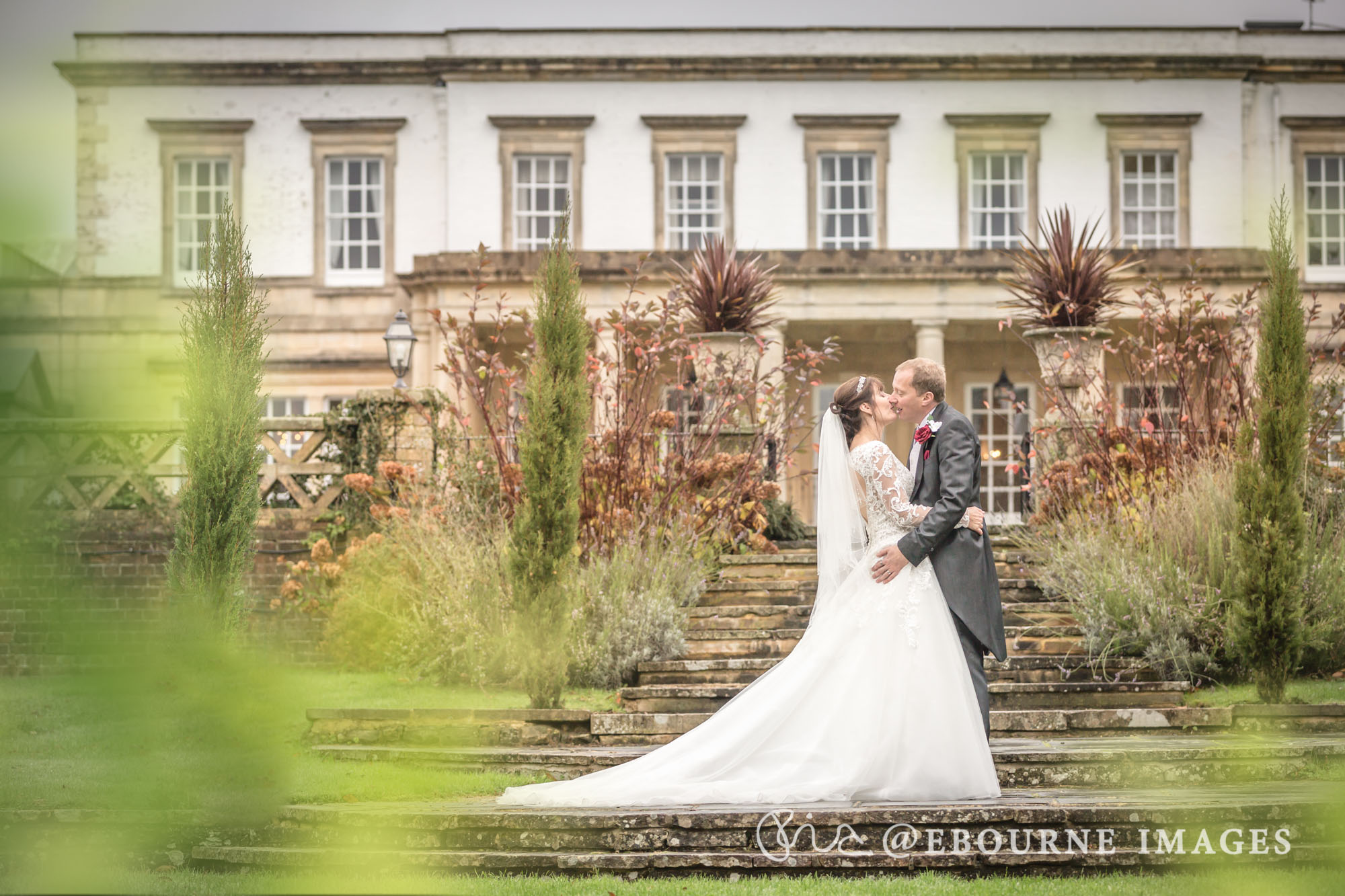 Classic Buxted Park Hotel wedding
Weddings at Buxted Park Hotel are unforgettable and Kelly and Martin's back in 2017 did't disappoint either. The 18th-century mansion house is a delight and has so much to offer to couples and photographers alike. It is set in over 300 acres of East Sussex parkland. The ancient oaks and vibrant colours create a stunning backdrop for wedding day images.
On the day we had pictures that captured reflections in their beautiful ponds and  romantic strolls in the manicured gardens. The rolling hills in the afternoon and early evening also featured. Even though their big day took place on a drizzly October day, Kelly looked stunning in her classic style wedding dress :-).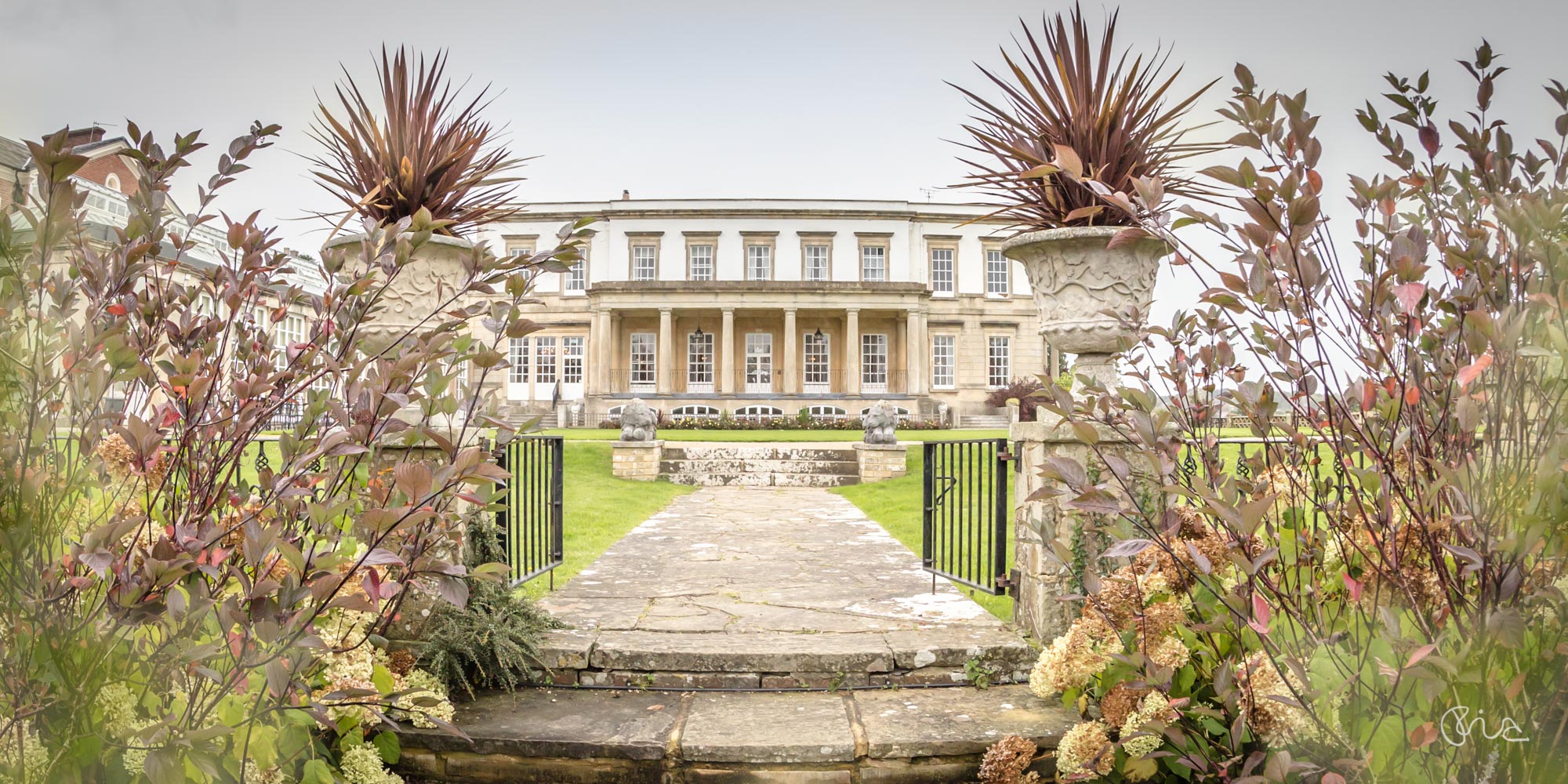 Buxted Park wedding Gallery 
The bridal prep occurred in one of the stylish suites filled with glorious natural light. It was the perfect setting for a busy morning of preparation! The black and whites and detail shots of the dress are some of my favourites in this section. The couple's ceremony at the Coat of Arms with the stone pillars allowed me to make the most of my artistic angles 🙂 The speeches and the master of ceremonies all added to the occasion at the reception which was held in the Orangery. The natural light flooded in and my flash stayed well and truly in my kitbag – just how I like it :-).
Evening reception
Nightfall arrived and the Ballroom hosted a jubilant evening party full of celebration and laughter. The Empire Chandeliers and Georgian windows just added to the class of the evening. Who wouldn't love to have their weddings captured at Buxted Park?
Thank you once again to Kelly and Martin. I always look back on their wedding day with great fondness. They are truly one of the nicest couples you could wish to meet and an absolute delight to work with from start to finish. Health and happiness to them and their loved ones. I was delighted to receive this feedback from them both. X
"Hi Maria, I hope you had a lovely Christmas. We received the thank you cards they were lovely. Thank you… So many people have commented on your pictures and how good you were. We didn't notice some of the ones being taken. Absolutely fantastic, thank you. Kelly & Martin x"
Suppliers at Buxted Park wedding:
Do you like what you see?
Are you also looking for a Buxted Park Hotel wedding photographer to capture your wedding? Get in touch with Sussex wedding photographer– Ebourne Images. I would love to take pictures of your special day too! With a first class Fine Art university degree, an Associate qualification from the Society of Wedding and Portrait Photographers (SWPP) and hundreds of weddings under my belt you can be assured your wedding memories are in safe hands. The qualification means I am among the elite 1-2 per cent of wedding photographers in the country :-).
More stunning mansion house weddings:



Tags: Autumn weddings, East Sussex Weddings, Mansion house weddings, Natural wedding photography, Sussex wedding photographers, Sussex Weddings


Categorised in: Buxted Park Hotel weddings, Hotel weddings, Stylish weddings, Sussex Weddings, Wedding venues, Weddings