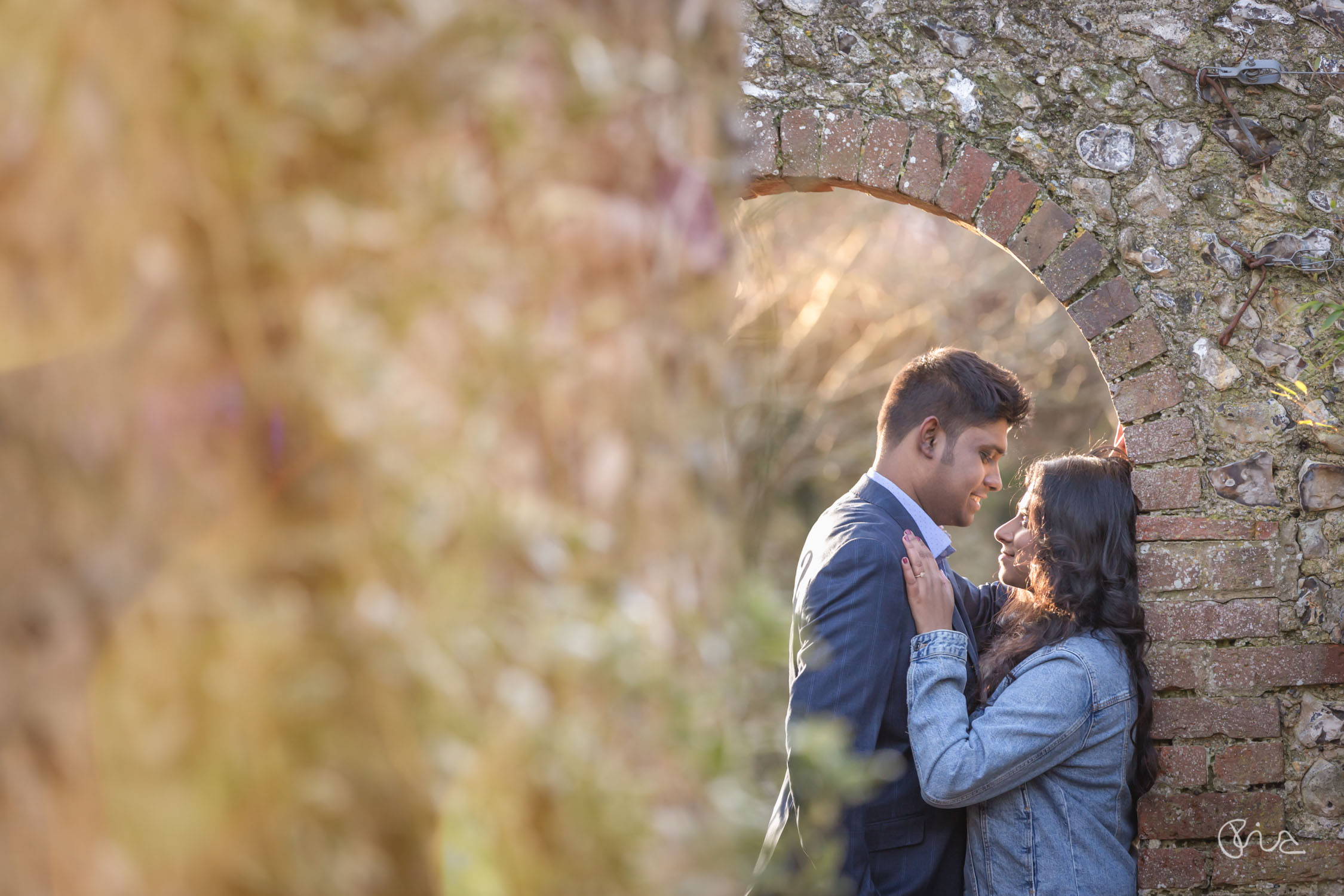 Christmas Eve engagement shoot in Brighton
I have blogged about engagement shoots before. They are such a great way for the bride and groom to get to know their photographer and vice versa. Moreover, it is not only useful for the actual wedding day but engagement images can be used for save-the-date cards, for wedding invitations or simply as presents.
For Delsy and Samson's photo session we picked Kipling Gardens in Rottingdean, near Brighton. A traditional English garden in the heart of East Sussex. We needed a little shelter from the wind and a bit of a charm on this chilly winter day. Kipling Gardens produced all of these and more: delightful woodland, roses that were still blossoming and many flint walls for our photo shoot.
Engagement photo shoot at Kipling Gardens
I have fond memories of Kipling Gardens as I shot one of my first wedding there 5 years ago. Delsy and Samson – I sincerely hope you love your images just as much as I do. I look forward to capturing your upcoming wedding. Love, Maria
Do you like what you see?
Are you also looking for a Sussex based photographer to capture your engagement and wedding? Get in touch with Maria at Ebourne Images. I would love to take your pictures too! Last but not least, with a first class Fine Art university degree and an Associate qualification from the Society of Wedding and Portrait Photographers (SWPP), you can be assured your portrait and wedding photography is in safe hands. The qualification means I am among the elite 5-10 per cent of photographers in the country :-). 

While you are here, check out Sam and Del's intimate winter wedding and some other recent engagement shoots I took.



Tags: East Sussex wedding photographers, pre-wedding photo shoot, Sussex wedding photographers


Categorised in: Engagements