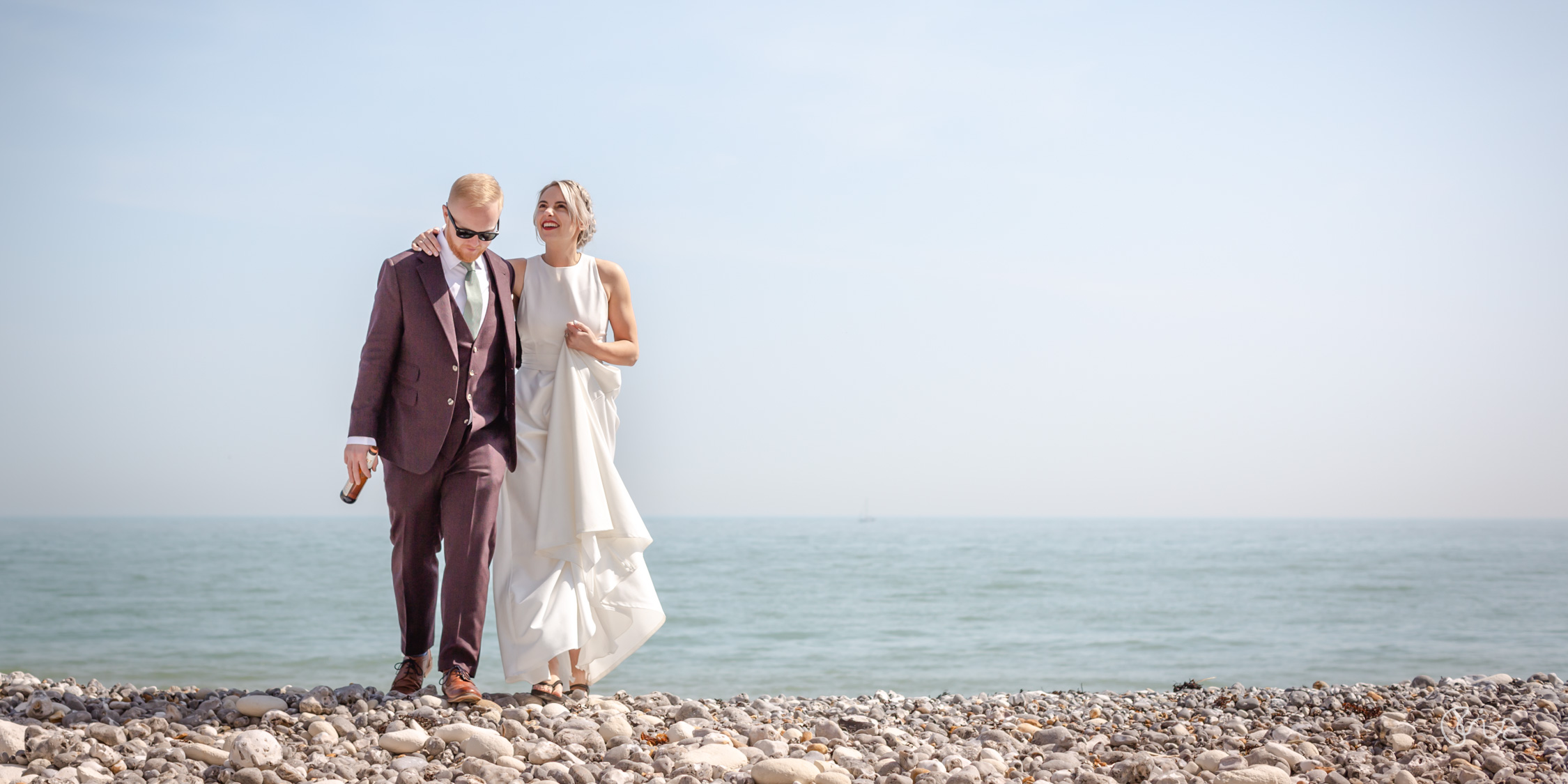 A lovely love story at All Saints Chapel in Eastbourne
Amy & James' All Saints Chapel wedding in Eastbourne was truly a remarkable event. When I met Amy a year ago I know their wedding party will be up for a real treat. She came to me with creative ideas of her own and as the wedding drew closer, more and more ways were exchanged to truly make the most of their day.
Bridal shoot
We started the shoot with the bridal and bridesmaids in the local laundrette – not your everyday bridal shoot location :-). We did not stop there. With the permission of one of the local residents, we were able to use their beautiful garden in Meads Village for some outdoor images. I could not resist handing the garden tools to the ladies, who were only to happy to pitch-in.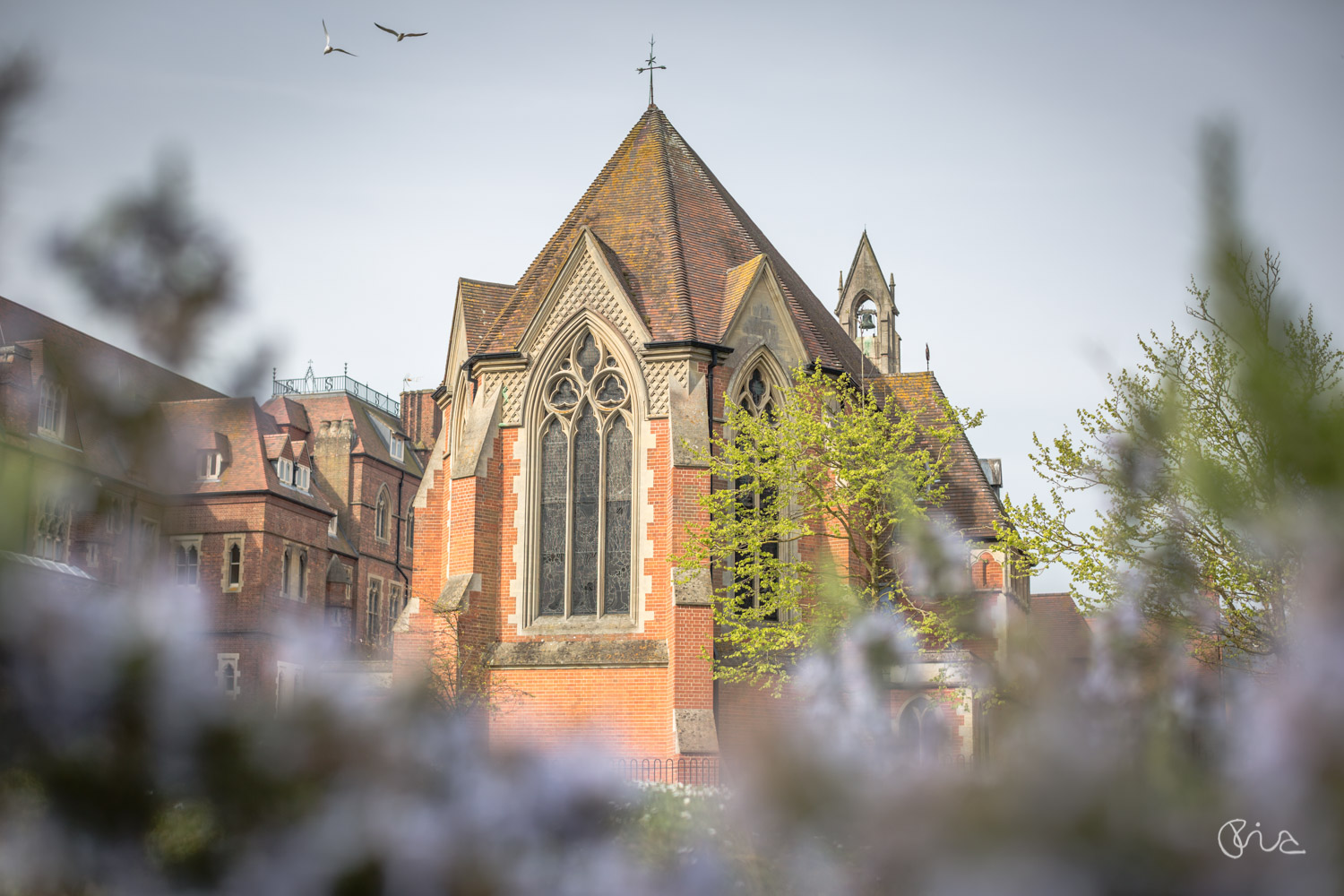 Blessing
The ceremony did not disappoint either. All Saints Chapel's  style and glamour came through perfectly throughout their blessing. I loved the balloon shower at the end. They are some of my favourite pictures of the day.
Bride and groom shoot
The quirkiness and contrasts of the bridal pictures complements the relaxed couple shots on the beach. Amy and James, thank you so much. What a delight to be creative and artistic with you guys. From our first meeting, to my final edit, it was a pleasure. Not only that, the love you have for each other was clear to see from the images. Enjoy the pictures, and I leave you with a quote from your customised poem by Edward Monkton, which was beautifully read on your wedding day:
"Look at them.
Together they stand, telling each other stories and feeling the warmth of the sun on their backs.
And that, my friends, is how it is with love.
Let us all be Lobsters and Lovely Other Lobsters together.
For the sun is warm.
And the world is a beautiful place."
All Saints Chapel wedding gallery
Testimonial
"When I was searching for "creative photographers" for our wedding I was really excited to find Maria and she was even better than I'd hoped. I had loads of ideas for our photography and as she was local we were able to meet several times before the day to go over exactly what we wanted. She was really lovely and enthusiastic about all my requests and she came up with some great ideas of her own too. On the day Maria worked SO hard, she remembered everything and coordinated the shots perfectly. I've attached just a few of the images but it was so hard to choose my favourites because they were all beautiful. Maria was so professional and friendly, putting us and our guests at ease, and worked tirelessly throughout the day. Thank you so much. Amy"
List of suppliers at this All Saints Chapel wedding
Do you like what you see?
Are you also looking for an award-winning wedding photographer? Get in touch with Ebourne Images. I would love to take pictures of your special day too!  Most importantly, with a first class Fine Art university degree and an Associate qualification from the Society of Wedding and Portrait Photographers (SWPP), you can be assured your wedding memories are in safe hands. The qualification means I am among the elite 5-10 per cent of wedding photographers in the country :-).



Tags: Award-winning wedding photographer, East Sussex wedding photographers, East Sussex Weddings, Eastbourne wedding photographers, Preferred photographer, Preferred wedding photographer, Sussex Weddings


Categorised in: All Saints Chapel Eastbourne weddings, Sussex Weddings, Wedding venues, Weddings