Essex wedding
Now, this was a nice wedding. A lovely bride and groom with great family and friends who were completely relaxed and smiled and laughed throughout the whole day. Not only that, they were an extremely good looking couple and they picked beautiful settings for their Essex wedding. 
The ceremony was at the 13th century All Saints' Church in Ashdon, Essex. I met with the groom and his party ahead of the arrival of the bride. From the start, they were enjoying the day and that came through in the pictures. Having the groom's braces pulled and snapped back against his chest looked painful but it made for a nice picture. Good to see the lads suffer for their art :-).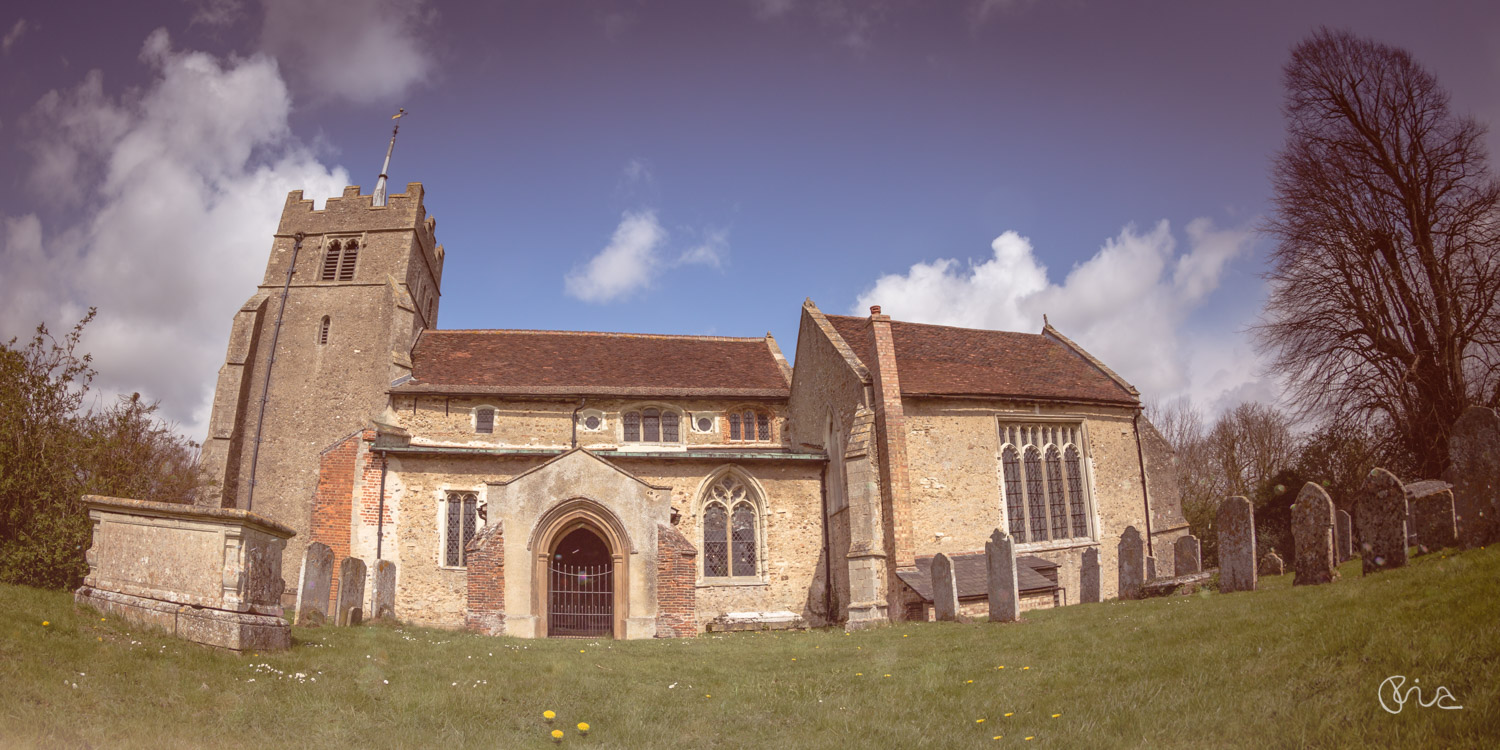 When I researched the venue ahead of the wedding I realised the tower of the church also made a nice frame for groom shots. Laying on the floor, I managed to create the right angle to capture it. The results were pleasing. I liked the perspective of shooting up to the groom as he almost filled the tall tower behind. Without wishing to over-egg a good idea :-). I returned to the same spot for a quick couple shot after the ceremony. The light rain and the umbrella also added a slightly different dynamic. 
The lightly directed pictures added another dimension to their collection but the candid and natural images also came through and provide contrast. The bride's arrival, ceremony and leaving the church all allowed me to work in an unobtrusive manner to capture all the emotions in a laid back and natural style.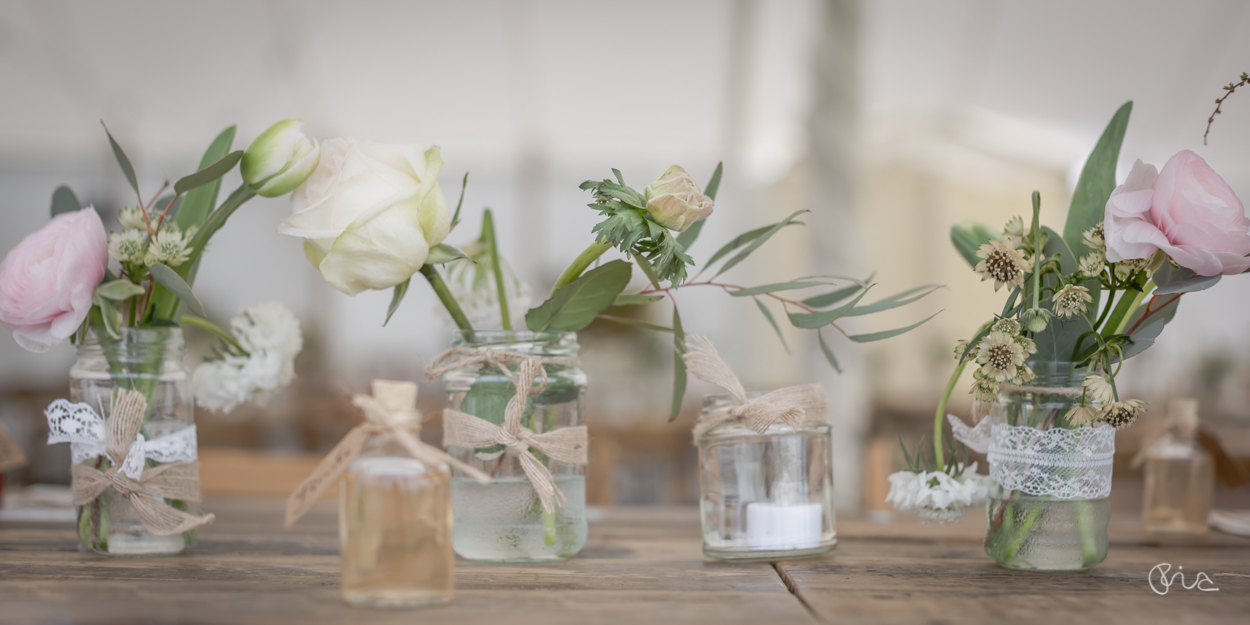 Wedding reception at Whitensmere Cottages
Giant hay stacks (no, not the the wrestler from the 1980s) gave a perfect back drop for evening pictures at their lovely reception venue. Whitensmere Cottages is set within the rolling countryside of Essex, near the Suffolk and Cambridgeshire borders. The dinner and speeches were held within the marquee, before the band arrived and got the evening party started. The fire-pits on the grounds outside the marquee supplied great light and atmosphere and also warmed a chilly April evening.
As I departed late into the evening, the band were in full swing. Guests were drinking and dancing, dogs were running free and love, laughter and music filled the air. Big love and kisses to Megan and Mark, may your marriage be long, happy and healthy. Your wedding photographer, Maria x  
Wedding image gallery
List of suppliers at the Essex wedding
Are you still seeking for an award-winning wedding photographer to photograph your wedding in Essex? Please, Ebourne Images – I would love to take pictures of your wedding day too! Love, Ria x
Essex Wedding
Categorised in: Wedding