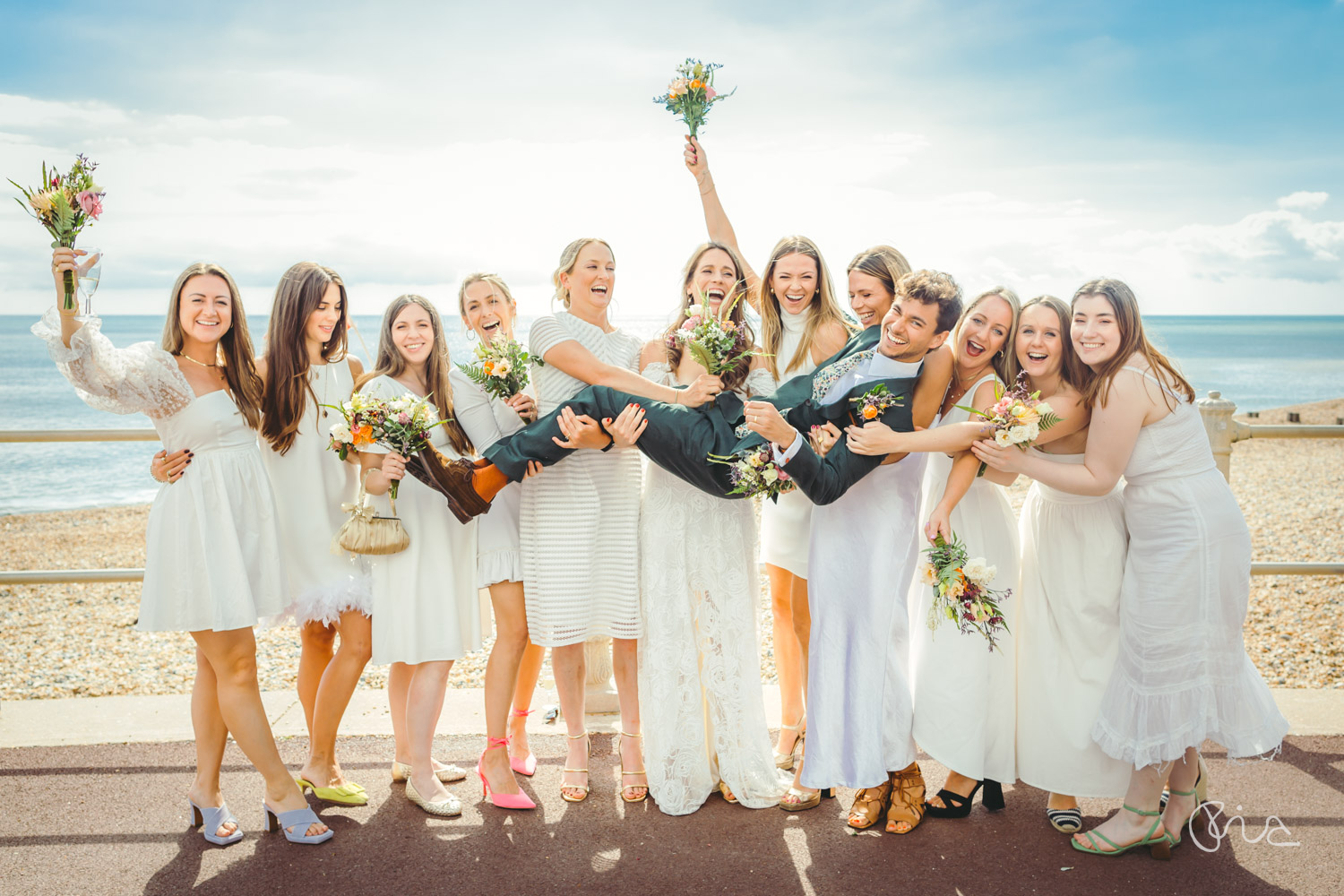 Hastings wedding
Ellie and Josh's Hastings wedding was a super cool event. My brief for the day was to produce candid images and even their couple shots on the beach had a lovely natural feel to them. It was without doubt the fastest shoot I have had – two minutes and 20 seconds to be precise :-). I loved the outcome and they looked great with Hastings coastline providing the perfect back drop.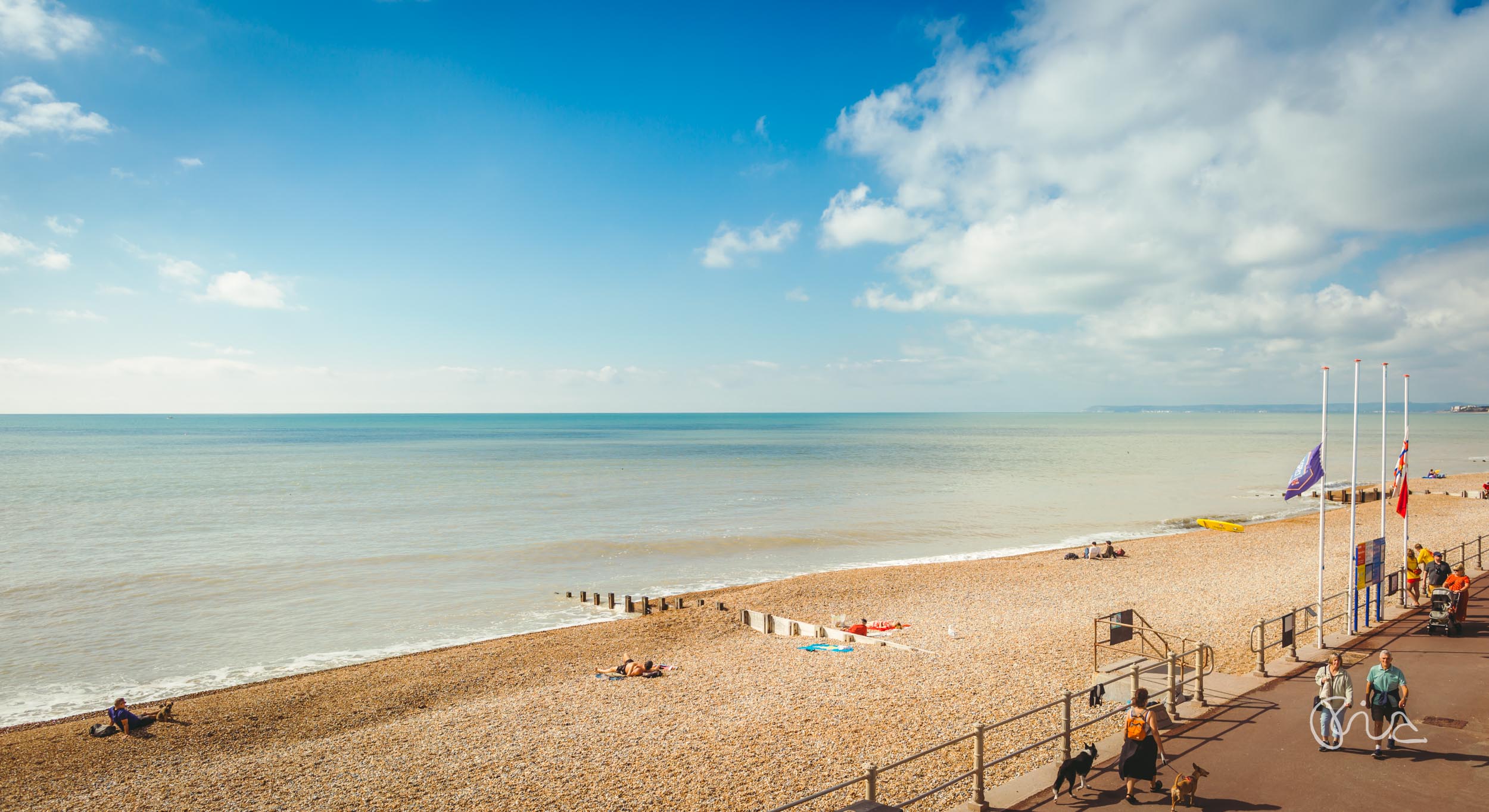 Photo gallery
I hope you like your images and re-live all the fun you had on the day with your lovely friends and family. The full set will be with you shortly. x
Reading
I leave you with a quotation from Josh's brother reading"
Falling in love is like owning a dog an epithalamion by Taylor Mali

… But love makes you meet people wherever you go.
People who have nothing in common but love
stop and talk to each other on the street.
Throw things away and love will bring them back,
again, and again, and again.
But most of all, love needs love, lots of it.
And in return, love loves you and never stops."
Team at Hastings wedding
Do you like what you see?
Are you also looking for a wedding photographer to capture your big day?  Get in touch with Ebourne Images. Needless to say, with a first class Fine Art university degree and an Associate qualification from the Society of Wedding and Portrait Photographers (SWPP), you can be assured your wedding memories are in safe hands. Needless to say, the qualification means I am among the elite 5-10 per cent of wedding photographers in the country :-).



Tags: Candid wedding photography, East Sussex wedding photographers, East Sussex Weddings, Natural wedding photography


Categorised in: Documentary wedding photographer, Hastings weddings, Weddings